Search our RV inventory
Kick-start your RVing life
Our Best Deals
Featured RVs
List Price:

$72,744

Save:

$33,745

Our Price:

$38,999

Your everything you need HOME ON THE ROAD!

List Price:

$147,657

Save:

$53,658

Our Price:

$93,999

Fly & Buy - $1,000 Travel Voucher Plus 10% Off Parts and Accessories

List Price:

$415,450

Save:

$115,981

Our Price:

$299,469

Fly & Buy - $1,000 Travel Voucher Plus 10% Off Parts and Accessories

List Price:

$439,831

Save:

$126,932

Our Price:

$312,899

Fly & Buy - $1,000 Travel Voucher Plus 10% Off Parts and Accessories

List Price:

$507,390

Save:

$154,491

Our Price:

$352,899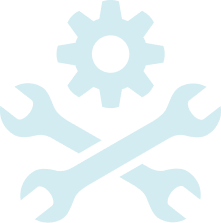 Winterization
Service Specials
Roof Maintenance
Appliance Services
Engine Services
Cleaning Services
General Maintenance
Product Installations

Our Happy Campers!
Professional Staff
I was amazed at the professionalism and ease of buying my new camper and trading in my old one. These people have ben around awhile and it shows. I will only go here for my service and anything else I need for my camper. Thank YOU!
Robert D
My Go-To RV Shop
Kevin & Mike in service where excellent! I forget the techs name but they where also great (Steve maybe?). Dropped off with a set time to pickup and the work was done early and better than expected. This will be my goto shop for all my RV needs!
John T.
We love the Service Department!
Service Department was excellent as usual. They were courteous, friendly, knowledgeable, polite and give very excellent service. It was really crowded but they seemed to move things right along. We just love the service department
Maura S.r
Latest Posts From The Blog
Go to the Blog!
Are you in the market for a new class A motorhome? If so, you won't want to miss the unbelievable deals happening right now at Longview RV Superstores. Whether you're looking for a diesel or gas class A motorhome, this … Continued

Do you dream of exploring the great outdoors but want to keep your travel options lightweight and convenient? Look no further! Longview RV Superstores has a fantastic selection of RVs under 3500 lbs for sale, perfect for those seeking a … Continued
Motorhomes, Fifth Wheels, Travel Trailers, and More
Your Connecticut RV Dealer
Welcome to Long View RV Superstores - your favorite new and used RV dealer in Connecticut! We are the largest and oldest family-owned dealership in New England and one of the top volume RV dealers in all of Connecticut - and we are proud of that title! Our store is located off Exit 42 on Interstate 91 in Windsor Locks, just north of Hartford and is equipped to handle anything and everything in your RV buying experience!  
We're known for our great customer service and friendly staff and are here to make the RV shopping experience easier and more enjoyable than ever. If you are looking for a new RV for sale or a used RV for sale, we offer an exceptional selection of both. If you need help finding the perfect RV for your family, our professional RV consultants are ready to help pair you with the perfect model or service.

Are you trying to sell your motorhome or towable? Let the consignment experts at Long View RV Superstores sell your RV for you! Long View RV will show your unit, advertise it and display it on our website. Call us for details or fill out our consignment form.  Please have the year, make, and model of your RV available for an accurate appraisal.

As a Member of the Priority RV Network, Long View RV Superstores provides you with top notch RV service and RV parts departments. Whether you bought your RV from us or not, we service and provide a large stock of parts for all types of RVs.

RV Rentals are another way the Long View RV can help you experience the RV lifestyle - and we can help with that too! You may rent to try RVing before a major purchase decision or you might rent as a once in a lifetime experience. Either way, the rental team at Long View RV Superstores stands ready to assist you. There is so much we can do to help kick-start your RVing life, so do not hesitate to stop by and let us do the heavy lifting for you! No matter what kind of RVing journey you have in mind, you can bet that Long View RV Superstores can help make it a reality! Contact us today for all of the information at your favorite new and used RV dealer in Connecticut - Long View RV Superstores!