Live your best camping life yet with this fun, new recipe. If you have your new RV all ready and packed up to go but haven't gotten around to the grocery list yet, we have a quick and easy camping recipe that will give you a real taste of the RV lifestyle. Try these yummy grilled fajitas!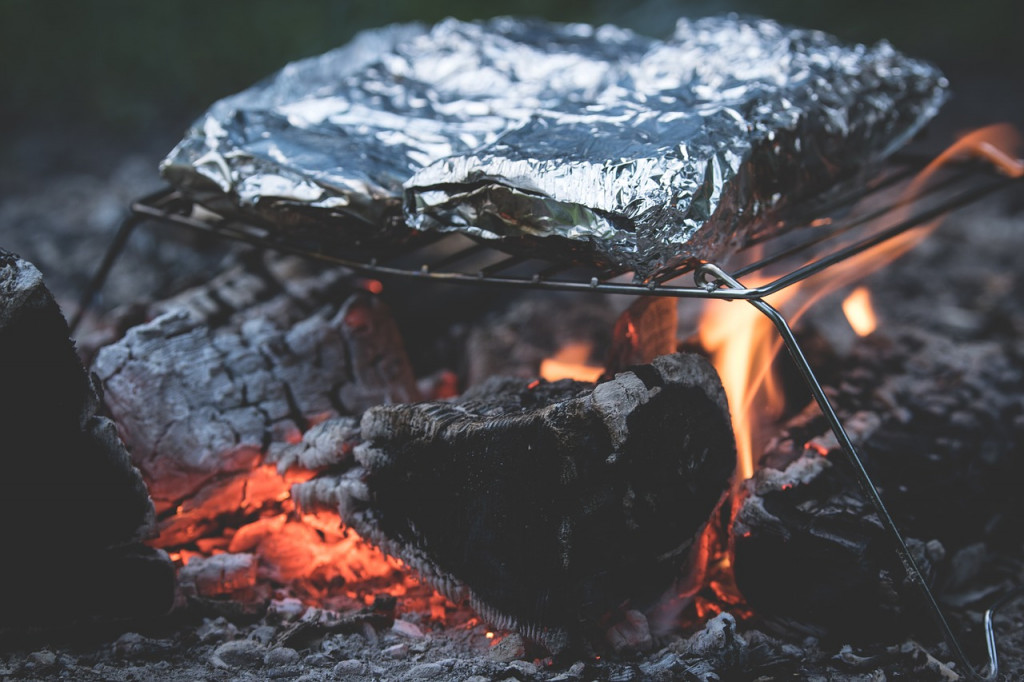 We all know that it can be a hassle to prepare meals for the whole family. We can count the times that we looked up "easy camping recipes" online just to find simple ingredients and a fast cook time. Well, here's one of our favorite recipes that fit both of those requirements!
Ingredients
Little potatoes (your favorite variety)
1 Large boneless, skinless chicken breast, cut into half-inch slices
1 Bell pepper, cut into 1-inch chunks
½ Red onion, cut into 1-inch chunks
2 Tbsp Oil
2 tsp Chili powder
1 tsp Garlic powder
1 tsp Salt
1 tsp Cumin
1 tsp Paprika
½ tsp Onion powder
¼ tsp Black pepper
Instructions in five easy steps!
Preheat the grill to 375°F-400°F (medium-high).
In a large bowl, combine Little Potatoes, chicken, peppers, onions and oil. Stir until coated.
In a small bowl, stir together the oil with all of the spices. Add to the large bowl. Stir until coated.
Lay two sheets of foil (roughly 12″x 16" in size) together, one on top of the other. Spray lightly with non-stick spray and add one quarter of the fajita mixture to the middle. Fold and seal by pinching the top and the sides – don't let the steam escape! Repeat for 2 packets, dividing the mixture evenly between all four.
Place over direct heat on the grill and cook for 15 to 20 minutes, until potatoes are tender and chicken reaches 165°F.
All done! An easy, fast recipe that takes about 45 minutes, and that's including prep time! Enjoy the flavor of your grilled fajitas, and don't get overly stuffed, either. The best part about this recipe is that it's healthy for you! With low carbs and yummy vegetables, this recipe is perfect for families. Your kids will love the hint of the smoky flavor to get the full effect of camping.
If you're still looking for the perfect new RV for sale, or if you're a RVing veteran, this recipe is perfect for evenings when you feel like just throwing something together. If you have any questions about RVs, please contact us today. We love that we could help you find a yummy, easy camping recipe!