The Winnebago Navion motorhomes for sale here at Longview RV Superstores offer superior driving quality and superior comfort all in one amazing package! Travel every mile with ease, and hit your dream destinations while taking your home-away-from-home with you! Check out exactly what this RV can give you, and get ready to travel in style.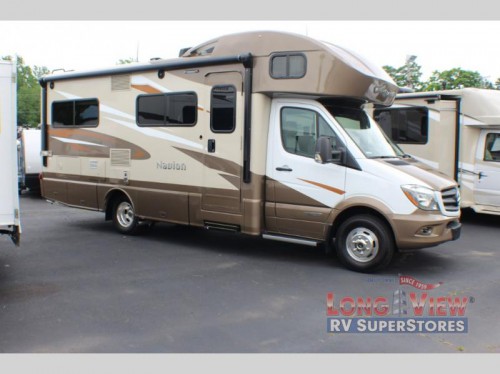 Better Driving Experience
Motorhomes like the Winnebago Navion will not only be your living quarters but will also be your mode of transportation, and luckily, it is packed with features to keep you safe and comfortable on each and every mile. The Mercedes-Benz Sprinter chassis with hydraulic brakes and ABS will provide a stable and safe travel experience. Plus, you'll find that riding in the dual seats complete with adjustable lumbar support and recline, swivel, and slide functions will give you that extra bit of luxury you want.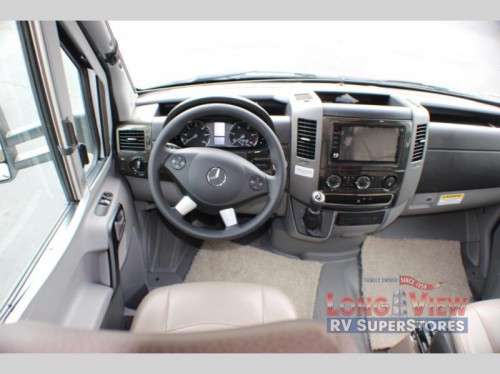 Home on the Road
The beauty of a Class C motorhome is that it is also be your living area while you are traveling, so Winnebago has made sure to fill this RV with everything you need to call it home. Enjoy your entertainment on the HDTV with satellite ready entertainment center, and cook all of your meals with ease in full kitchen complete with double door fridge and freezer! And with a full bathroom in each model and a queen sized master bed, you can truly take care of all of your needs right from your RV.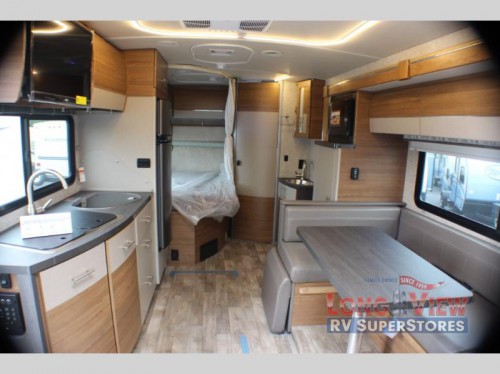 Exterior Extras
However, the amazing amenities are not just on the inside of the Navion motorhome. All along the exterior, you will find things to make camping easier. Like the lighted storage compartments for example. Not only will these provide you more space for storing your belongings, but they will also provide you with a full view inside them. And you are bound to love the easy-to-use power awning with LED lights that allows you to spend more time enjoying the beautiful weather outdoors.
With one of our Winnebago Navion motorhomes, you can take home with you everywhere you travel. If you are ready to start living the RVing lifestyle, then be sure to contact us or come down to our location today to take a look at our beautiful motorhomes and find the perfect one for you!