With a Wildwood DLX destination trailer, you will get a home-away-from-home that is perfect for short or long terms trips. This Forest River RV comes in six different models with options having from two to four slide outs, so finding the one to fit your family the best will be simple.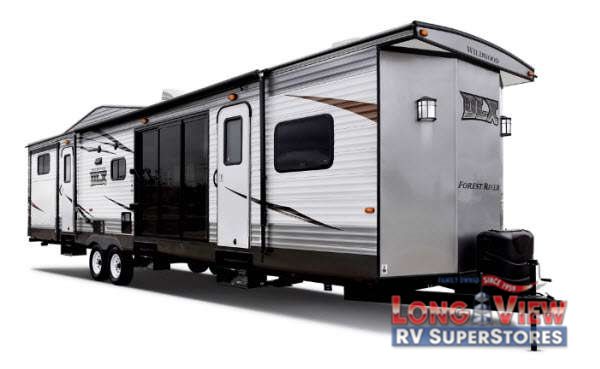 No matter which Wildwood DLX you decide to get, they will all come with an incredible spacious interior with the 102" wide frame and 8' ceilings contributing to the expansive feeling. Plus, with features such as the stain resistant carpeting with padding and an in-floor ducted heat furnace, this RV will have the feel of home with the towability of an RV.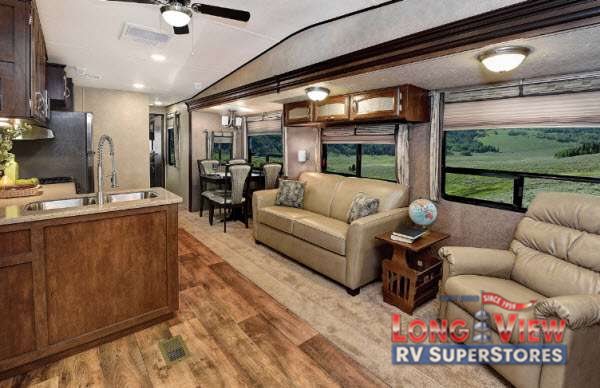 One way this destination trailer will make you feel truly at home is with the high quality features of each room. Take the living room for example. This area will come with La-Z-Boy recliners and a La-Z-Boy hide-a-bed to give you a comfortable and functional place to sit back and enjoy watching the cable and satellite ready entertainment system.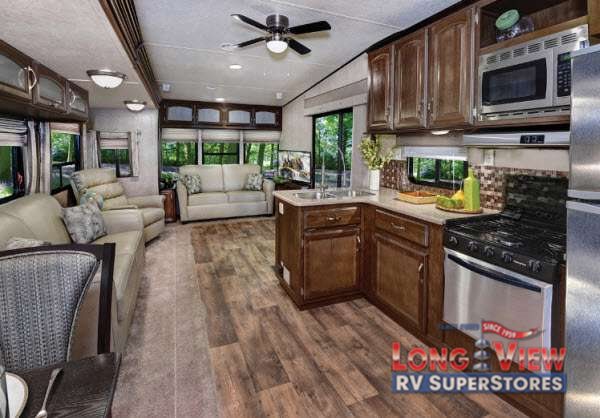 Cooking while RVing has never been as easy as it will be in the Forest River Wildwood kitchen. The large, 20" oven with 4-burner range and Whirlpool brand, oversized microwave will make cooking and reheating meals so easy you won't even notice you are aren't cooking in your house.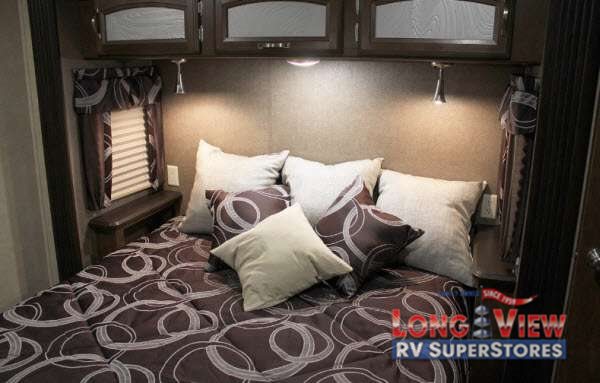 Another aspect of the DLX destination trailer that you will enjoy is the sleeping options. Each model will have a spacious master bedroom with a king or queen sized Serta Dreamscape mattress, washer and dryer prep station, and solid privacy door to make the perfect master retreat.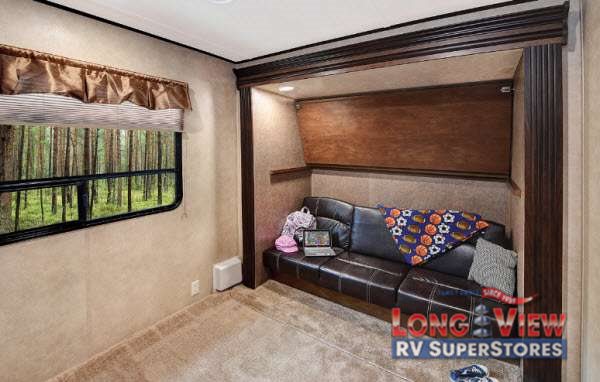 And some models will even come with a separate space for a bunkhouse. Not only will this space allow for more people to have a comfortable place to sleep on the Seatech Teddy Bear mattresses, but it will also be a private area where the kids in your family can have an area that is truly theirs.
When traveling in a destination trailer, you should feel right at home, and with the Wildwood DLX destination trailer, you will have comfortable and high quality features that are meant to do just that. So hurry up and contact us or come by our location to find out how you can start traveling in one of these fantastic RVs.