Class A motorhomes are the epitome of luxury on wheels, and this will be clear as soon as you step inside a Thor A.C.E. motorhome. This option comes in nine different floorplans with either one to two slides, so you will be comfortable whether you are driving to or have reached your RVing destination.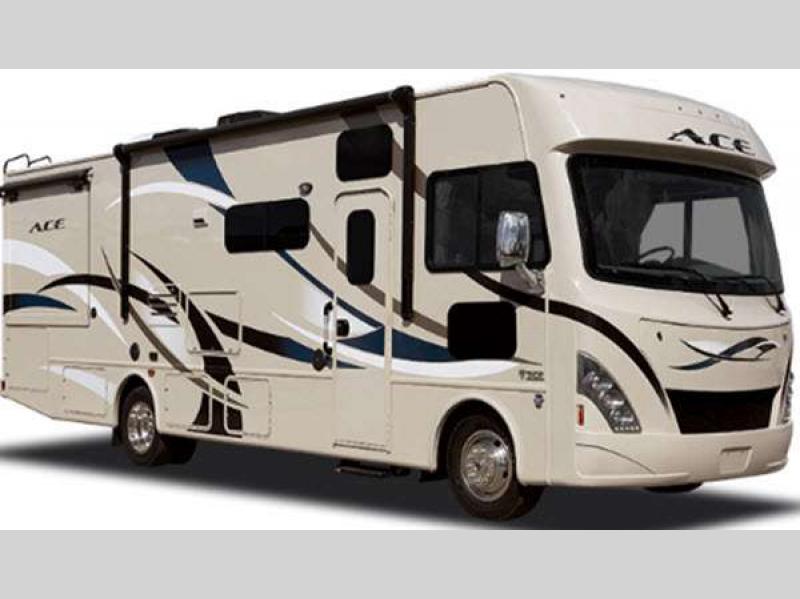 From the front to the back, the Thor A.C.E. is built to impress. For instance, in the cockpit, you will find things like the touchscreen radio with backup monitor and heated, remote controlled side mirrors with cameras to help make travel easier and safer. Plus, the leatherette captain's chairs with their swivel and reclining abilities will add comfort and become an integral part of the interior seating space once you have parked.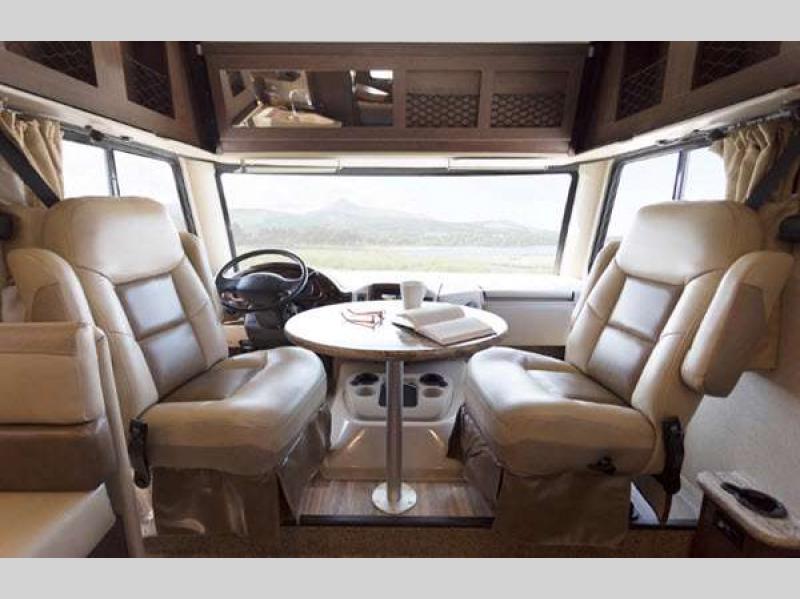 The main area of this Class A motorhome will be composed of the kitchen and living room. Here the 84" ceiling height and residential vinyl flooring will help add to the space and quality of the area. You will also find high quality amenities here that you are sure to enjoy.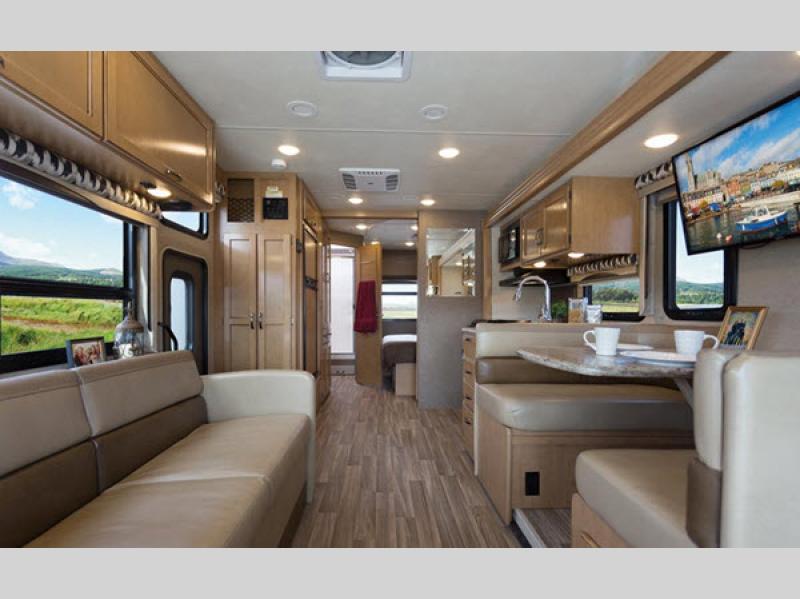 The living area will have a leatherette convertible sofa and dream dinette where you can enjoy watching the LED TV and Blu-Ray player. And the kitchen will be the perfect spot for cooking with its double door fridge, pantry, and cooktop range with oven.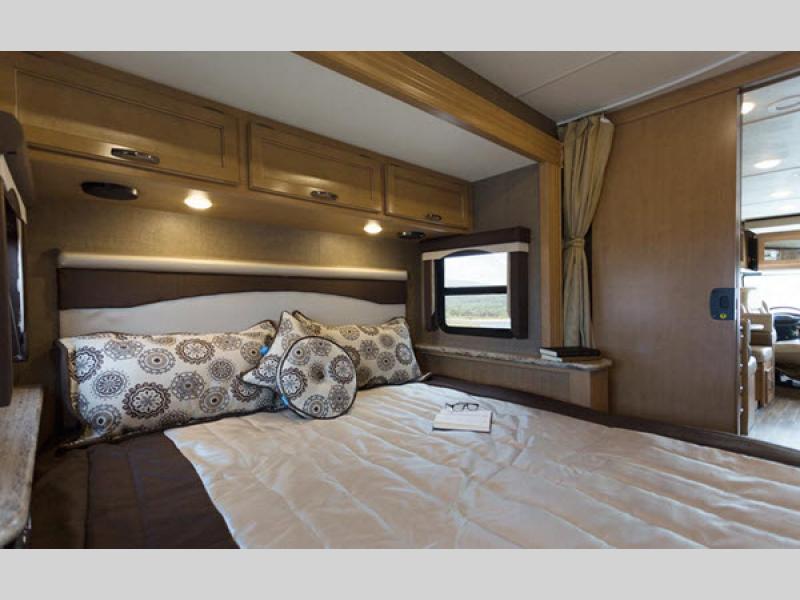 In the master bedroom of this Thor motorhome, you will find a Denver queen or king sized mattress where you can lie back and relax to watch the LED TV. There will even be a pull-out kibble station to make a perfect space for your lovable pets to eat without their bowls getting in the way.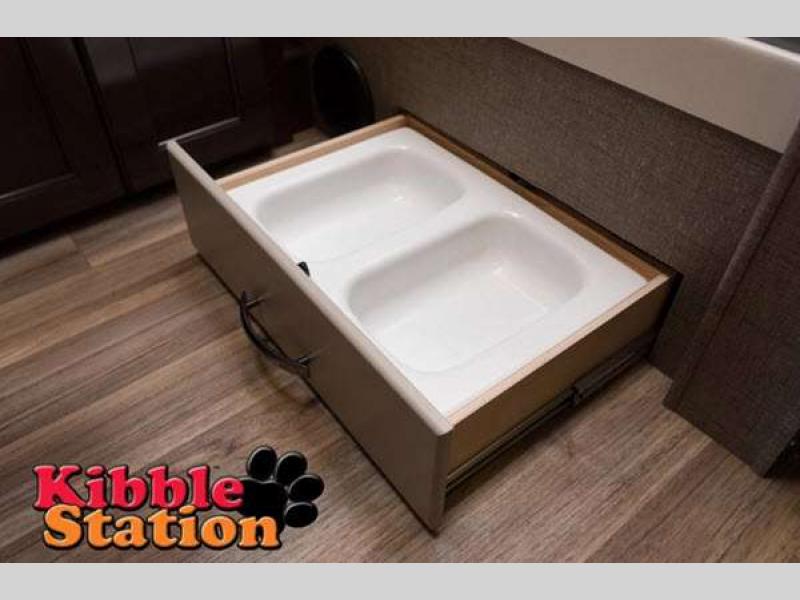 Some models will also come with bunk beds. This way, you will be able to fit more people on your trip, and each bunk with have its very own 13" LED TV to give everyone their own entertainment area.
The Thor A.C.E. Class A motorhome has something for everyone to enjoy. Contact us or come by our location today to find out more information and to see just how much this RV can bring to your vacations.