If you are ready to head out to the campground for your spring vacation, you'll want to check out these outdoor RV accessories that will make your campsite feel more like home.  Whether you're traveling in a fifth wheel, travel trailer, or motorhome, you deserve to be comfortable wherever you camp.  Check out these RV tips from a full-time RVer below!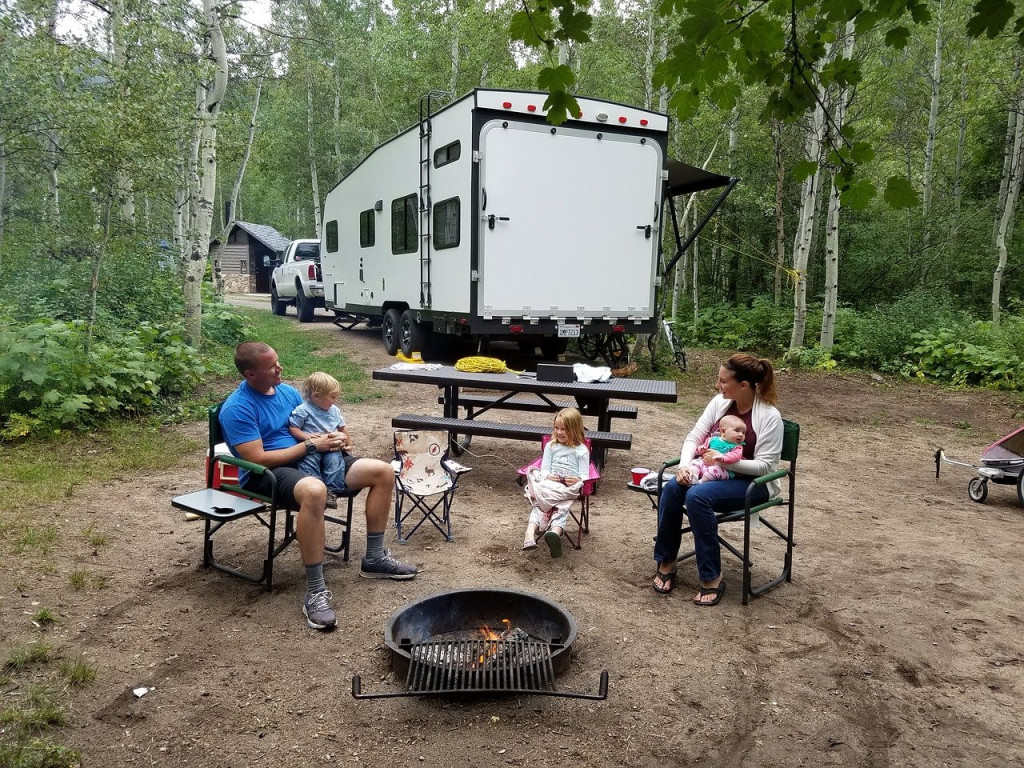 Comfy Camp Chairs
I cannot stress enough how the right camp chairs can make or break your camping experience. We tried to go cheap on some chairs a while back, and they broke within the first few days of use, which left us without a place to sit except for the concrete picnic table at our campsite. Now, we make sure that our camping chairs are built out of good materials and are comfortable to sit in since we like to spend quite a bit of time under the awning reading and enjoying the weather.
Waterproof Picnic Blanket
For years, I had used basic rugs around the campsite to help reduce the dirt tracked inside and make it easier to walk around our camp with bare feet. However, last year, I discovered this waterproof picnic blanket at Walmart. It folds up nice and small, comes in a variety of colors, and is the perfect place for little ones to play outside. Additionally, it's effortless to clean! Usually, all I have to do is shake it off, but everything else comes off with a wet wipe. We take this blanket everywhere with us now!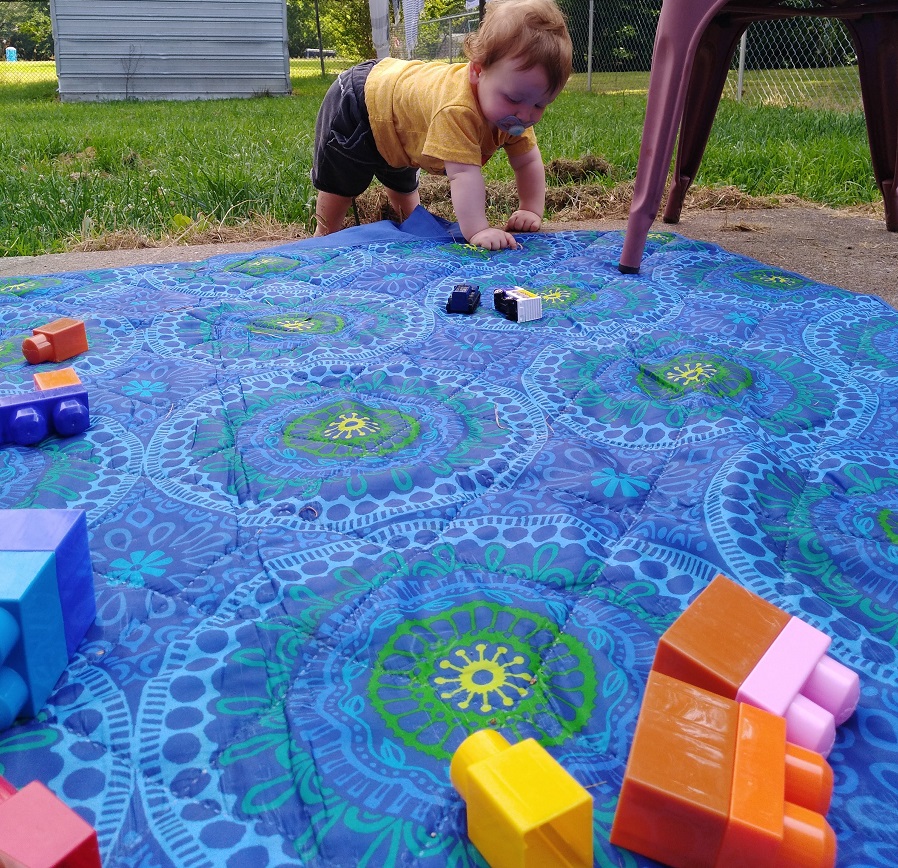 Hammock
Whether you have kids or not, a good hammock is a must-have for camping trips. You won't always have a perfect place to hang one up, but when you do, it will be where everyone wants to spend their time. We love the solid hammocks, like the ones pictured below, because it's easier for our little one to climb into safely, and it's more comfortable to nap in during the day. Plus, you don't have to worry about your phone or book falling through the holes.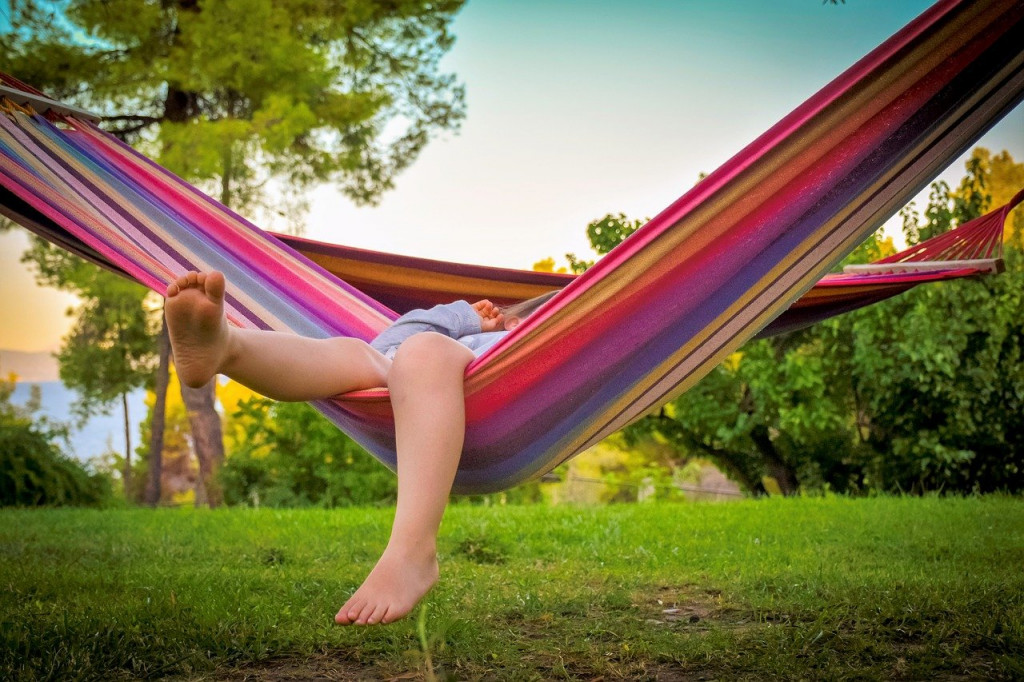 Kiddy Pool
This one is a bit more cumbersome than the others, but it's well worth it if you have kids, dogs, or if your campsite is pretty sunny. We bought a small, non-inflatable kiddy pool at a Dollar General for about $8. It's easy to fill up since it's small, and our little boy gets in and splashes around for about an hour every night. If your RV has an outdoor shower, it's easy to fill, and the small size makes it easy to dump out when you're done. I've also used it to let my dog cool off on hot days or dip my feet in the afternoon while I read.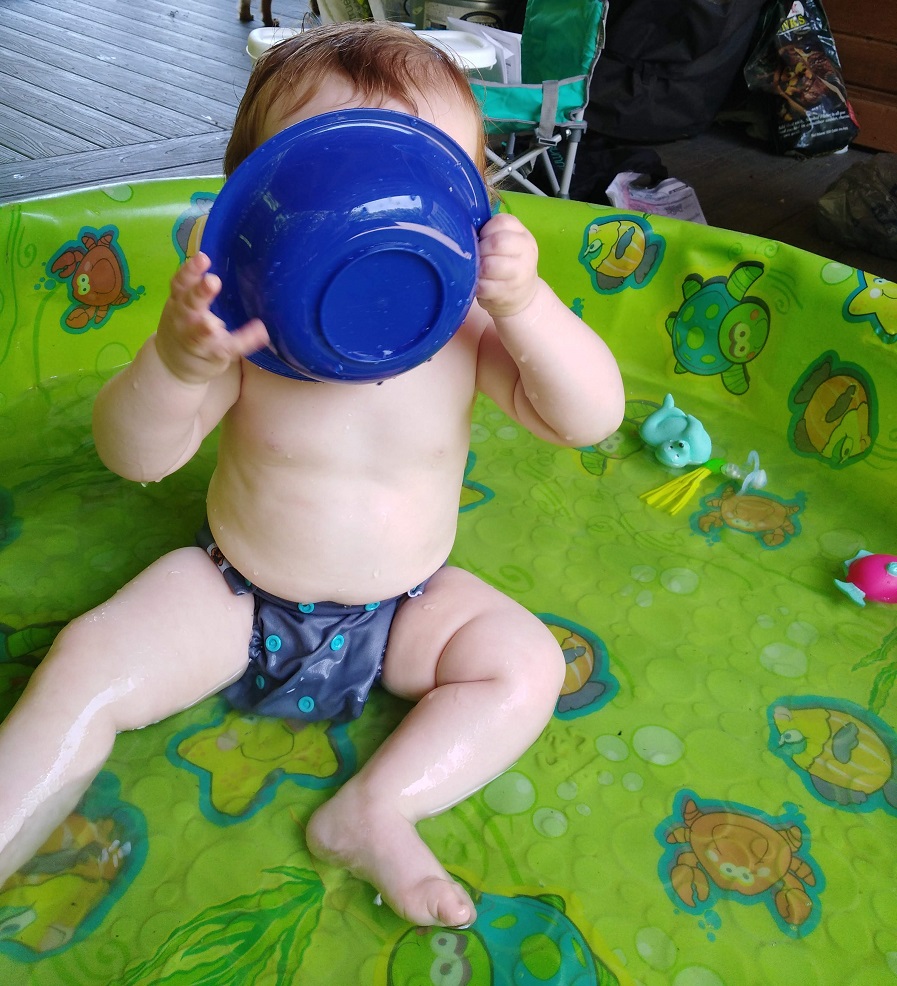 If you're looking for the perfect RV to get you to your next destination, find RVs for sale at Longview RV Superstores today!  We'll help you find exactly what you need to get the most out of your 2021 vacations.