We want to thank the servants of our country for their volunteered service for our freedom! At Long View, we desire to show our appreciation in any way that we can, and the best way we could find to make a positive impact and say our "thank you," was by giving RV Discounts for Vets. This is our favorite RV sale!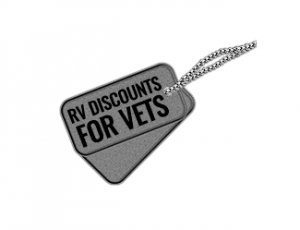 The selfless sacrifice of the millions of United States citizens that have volunteered to serve makes the United States military the world's finest. And veterans are better citizens and more valuable members of the workforce and our communities in many ways because of the skills and character they learned through their service.
We know that vets have given of their time and they have given of their life. We value and appreciate that more than we could say with any discount, but we hope it is helpful in some way! RVing is a great way to relax and enjoy the outdoors, and we hope that you agree! This is the perfect vacation for any vet, or is a great way to seasonal camp.
Long View RV would like to thank all members of our military service. At Long View RV all military, active or retired, and their families, get their thank you in the form of a 5% discount when you purchase an RV. Here is how you can take advantage of your Long View RV military service discount.
Please print out our military service coupon. Bring it with you when you visit us and present it to your RV Consultant when you meet them. If you have questions about this or need more details about the RV Vet discount, contact us and we'll be happy to connect with you.
Thank you for your service. And thank you for choosing Long View RV!