Are you looking for an RV that's lightweight, affordable, comfortable, and feature rich? If so you might want to take a close look at the impressive Rockwood Freedom series. These RVs offer everything you need to enjoy your time on the road, yet are easy to tow and even easier to call home. We're delighted to be your Rockwood Freedom series dealer because we know that these are RVs that you can trust.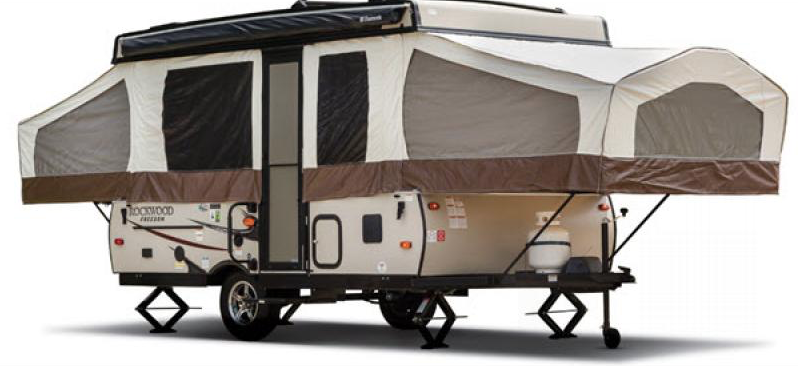 Cozy Kitchen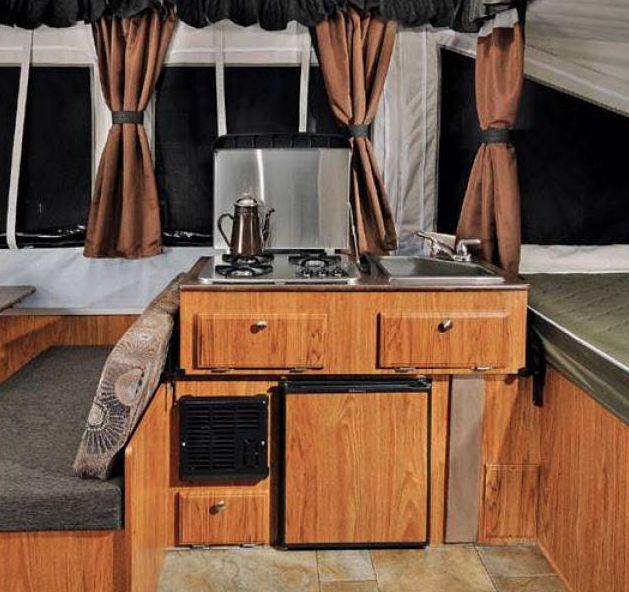 While you might not expect a large kitchen in a folding pop up camper, you can expect quality. And Rockwood doesn't compromise when it comes to both quality and features. You get everything you need to create lovely meals for the family.
Features:
Swing Level Galley with Storage
Permanently Mounted 3-Burner Indoor Range with Stove Cover
Large Built-In Icebox
3 Way Refer 1.9 cu. Ft. (Opt Freedom)
Wet bathroom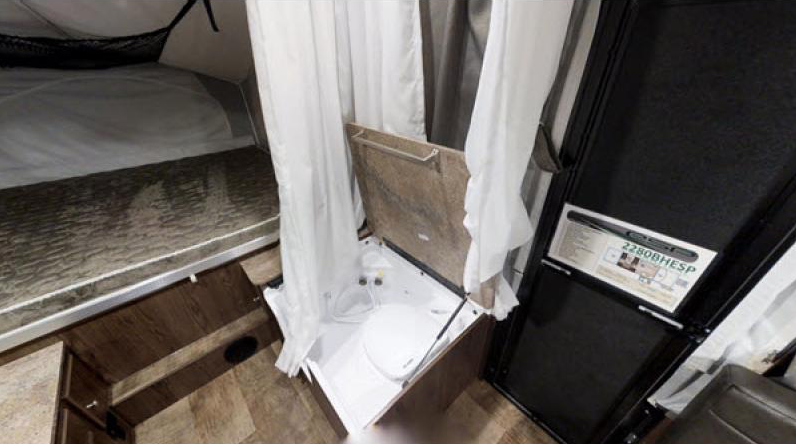 While many folding campers offer a bathroom, we chose to highlight the wet bath in our Rockwood Freedom Series Folding Camper review. This is because of the way the company manages to expertly fit in not just a toilet, but also a shower. You'll appreciate having your own shower wherever the open road will take you. No more relying on public showers at campgrounds. Woo hoo!
Space for The Family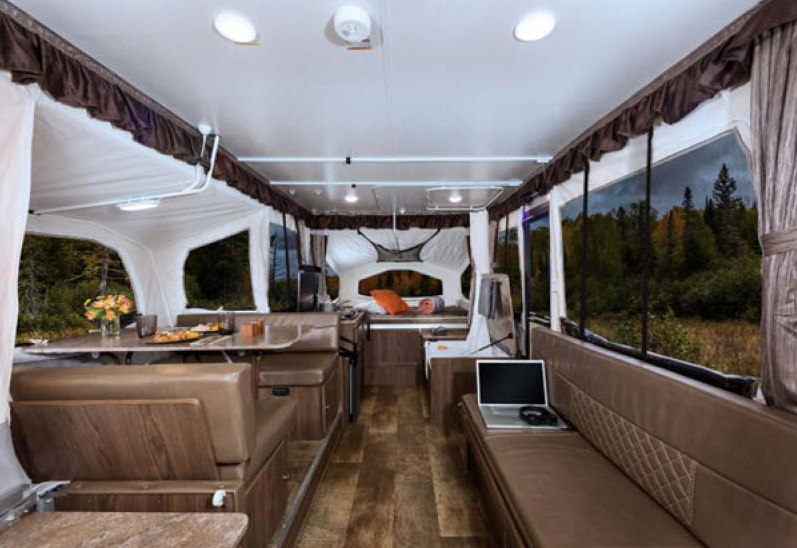 From heated mattresses to comfortable seating, you truly can't go wrong with the Freedom series. Every Freedom Series floorplan was designed to offer you an exceptional living experience, along with space for the entire family. From the extensive storage to the durable flooring, you can rest confident this RV will be perfect for your family.
Features:
Free Standing Lite-Ply Table-High Pressure Laminate (most models)
Comfortable Family Style Dinette with 4″ Cushions
Wood Drawers with Full Extension Metal Guides
Hanging Wardrobe
Storage Net Over Bunks
Quilted Top Bed Mattresses
Thermostatically Controlled Heated Mattresses
If you're interested in learning more about our selection of Freedom Series RVs for sale, contact us. We can help you determine which RV would work best for your needs, discuss floorplan options, and answer any questions you have.