The just-arrived Winnebegao Intent Class A Motorhome for sale is finally here! If you're looking for the classiest, safest motorhome on the market, this is it. With a new design that was crafted for safety and comfortability, you'll fall in love right away. For more details about the amazing features of this motorhome, you may want to read the Winnebago Intent Review below.
"Smartly styled, superbly functional, and supremely affordable." -Winnebago RV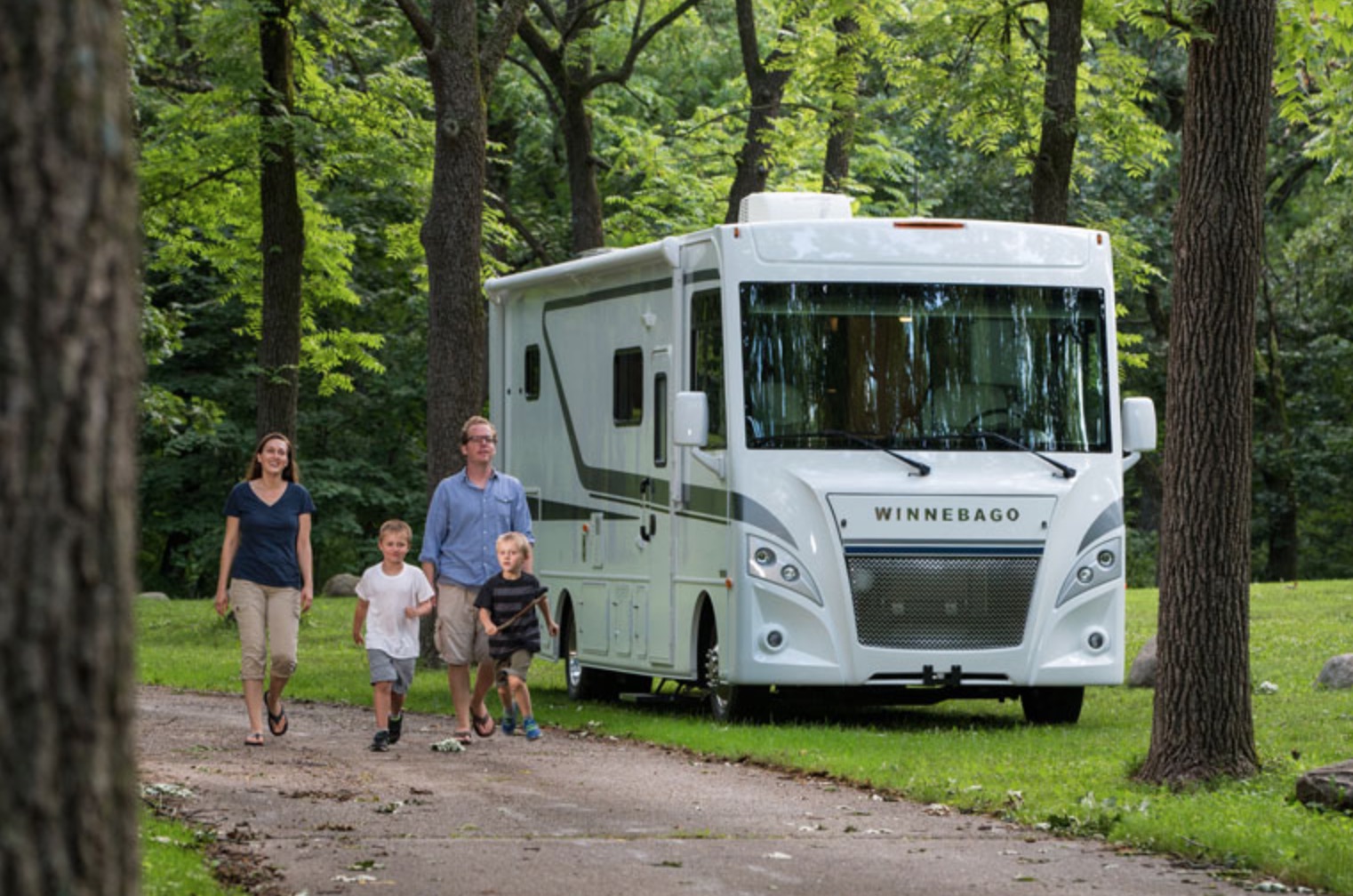 The exterior features of this beautiful motorhome will have you drooling! The premium high-gloss sidewall skin gives it not only a durable surface, but also a beautiful sleek look as well. The entrance door has electric steps, which allows you to stop bending over every time you set up and take out the stairs. You'll be able to enjoy the powered patio awning (that comes with LED lighting), and of course, if you choose to get the tailgate package, there's a whole other list of great outdoor features you'll find fascinating.
The exterior storage is fantastic. You'll realize soon enough that you'll have all of the space you could want, and more. This gorgeous motorhome offers incandescent lighted pass-through storage compartments, which is perfect for when you need to find something specific (we all know it is when you can't see inside a storage area and a flashlight isn't quite helping).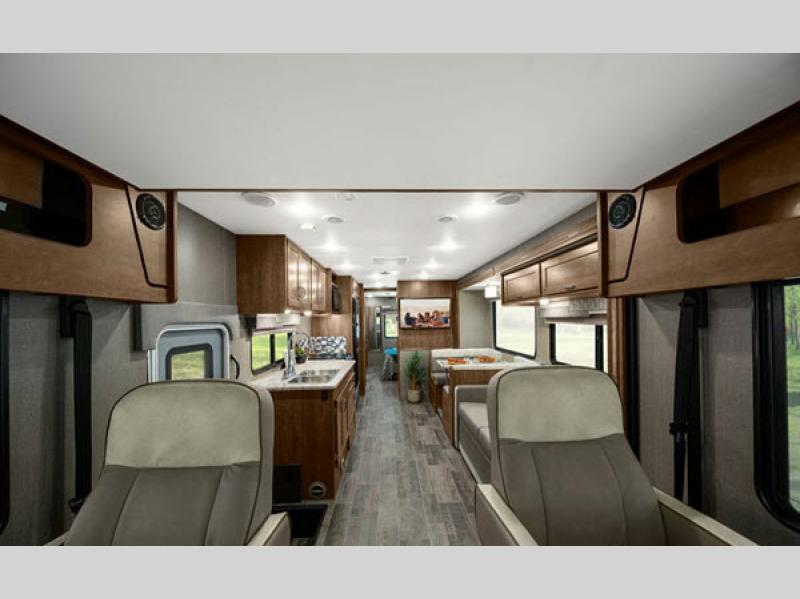 The interior is just as beautifully designed. With vinyl flooring, bunk beads with foam mattresses, pleated blinds, beautiful backsplash (in the kitchen), and a whole lot more, this motorhome is luxury in and of itself.
Here's a list of some of the amazing interior features we know you'll love:
32″ HDTV (26M)
39″ HDTV (N/A 26M)
Amplified Digital TV Antenna System
Ready for Satellite System
Monitor Panel
Tinted Windows
LED Lights
Vinyl Flooring Throughout
Assist Handle
USB Chargers
If you're wondering about the layouts of the different models, check out the Winnebago Intent floorplans to further determine which one is right for you and your family. Every design is carefully crafted to give customers both a safe build and a comfortable living space (which is every RVer's desire!).
If you have any questions concerning this RV or just about RVs in general, you can contact us today. We at Longview enjoy making connections with customers and answering any inquiries. If you wanted an RV with a sleek look, durable build, and a comfortable yet luxurious interior, our Winnebago Intent Motorhome for sale is just what you're looking for!