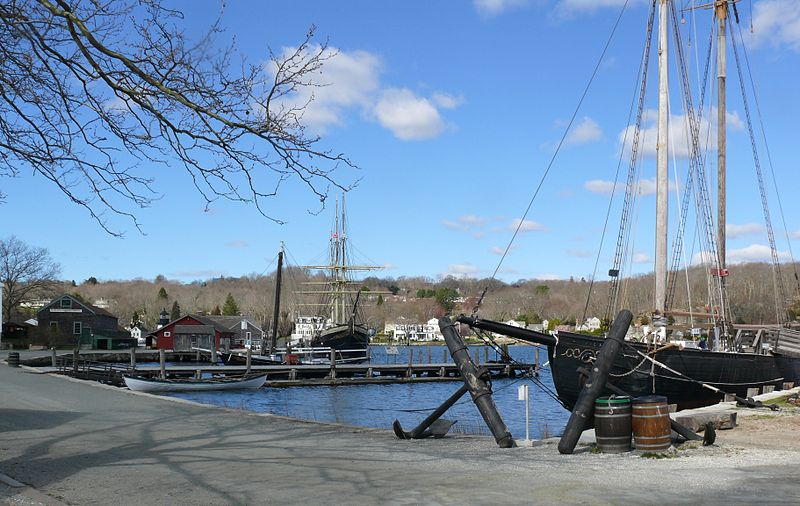 Connecticut is rich with history and Culture. In fact it was home to Harriet Beecher Stowe during her entire life and the place Mark Twain called home before he passed away and where he brought to life Huck Finn and Tom Sawyer. With such history it's no wonder Connecticut is so popular among history buffs. If you're planning a vacation to Connecticut, you'll want to check out these awesome historic sites.
The Mark Twain House | This home is located in Hartford and is where Twain, whose real name was Samuel L. Clemens, lived from 1874 to 1891. It's actually the place where he conjured up Huck Finn and Tom Sawyer. You can learn all about the man, the house, and tour the museum which features children's activities and check out over 16,000 artifacts.
Mashantucket Pequot Museum | The Mashantucket is the world's largest Native American museum and takes visitors through 20,000 years of history. It features life sized, walk through dioramas that illustrate what life was like thousands of years ago. It also offers two libraries, including one for children.
Henry Whitfield State Museum | This is actually the oldest home in New England. It was built in 1639 and turned 375 years old this year! This home is filled authentic relics and boasts huge chimneys and fireplaces. It was built by Henry Whitfield, who fled England because of religious persecution.
Dinosaur State Park | Located in Rocky Hill, Connecticut, this 63 acre park and arboretum You can view a 200 million year old fossilized trackway and even cast your own dinosaur footprints. From May 1 – October 31 you can mine for gems and fossils. Children can watch a video that documents the park's history and enjoy a range of educational activities like fossil boxes, scavenger hunts, and arts and crafts.
Mystic Seaport | This unique port has actually been home to Connecticut's seafaring culture since the 1600s. It features a variety of displays that depict life in Connecticut in the 19th century. This includes ships, villages, and artifacts.
Photo Credit: By Ad Meskens (Own work) [CC-BY-SA-3.0 (http://creativecommons.org/licenses/by-sa/3.0) or GFDL (http://www.gnu.org/copyleft/fdl.html)], via Wikimedia Commons