Have you been longing to live life on the open road? With a Thor Motorcoach Challenger Motorhome, setting up camp in the mountains, in Big Sky Country, or anywhere you want to go can be as easy as breathing. When traveling, the main thing to focus on is your comfort. If you are comfortable, then you will be able to relax and enjoy your surroundings.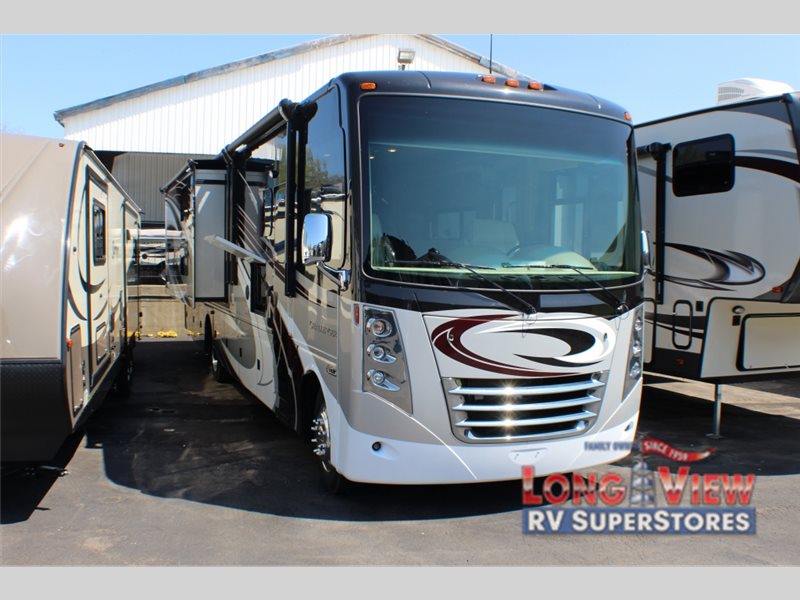 The Thor Challenger will offer many features to increase quality while traveling. The designs and floor plans of this RV will help utilize the space within to the best of its abilities to create a large enough space for you to live while still giving you the camper life.
Some of the interior features offered are as follows:
Residential Kitchen Appliances: Some of the best things about the Thor Motorcoach are the kitchen appliances. From the stove to the fridge to the countertops, everything will be the size of a kitchen you can find in a home. This way, you will have ample room for cooking, as well as appliances that are familiar and large enough for the storage and the making of meals.

The full-stocked kitchen makes cooking on the road simple and fun.

Large, Comfortable Furniture: Each piece of furniture within the Challenger Motorhome is built to be comfortable as well as fashionable. In the master bedroom, you will get a Queen or King Size Denver Mattress that will feel like you are sleeping on a cloud. Plus, in the living area, you will have seats and couches to stretch out for maximum reclining space.
Electric Fireplace: With certain floor plans, you can have an electric fireplace installed. Not only will this fireplace make the interior higher end, but it will create a cozy space to keep warm when you visit parts of the world that are colder or during those chilly nights in the campground.
Entertainment Galore: This motorhome will also offer you many opportunities to enjoy the entertainment in your life. There are multiple LED televisions in the interior and exterior to allow everyone in your party the ability to watch exactly what they want. Plus, with a sound bar, DVD players, and being Cable TV ready, the entertainment system in this RV will rival the one in your home.
Each piece of the Thor Motorcoach Challenger is built with your comfort in mind. With the open floor plans and modern design, you can be relaxed whether you are just taking a weekend trip or you spend months on the road.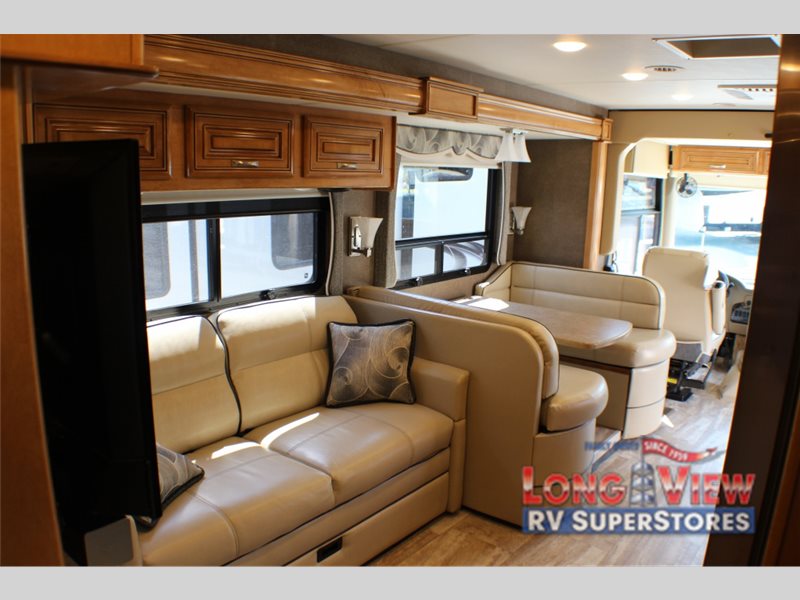 So don't let anymore of the camping season go by without enjoying it in style! Contact us to find out which motorhomes we have to suit your needs the best, or you can stop by our location and take a look for yourself to see the amazing vehicles in which you could find yourself living!