Camping is a great way to spend time with family and friends, and having a comfortable place to stay will be paramount to your experience. The Keystone Bullet Travel Trailer will not only give you the amenities to keep you comfortable, but it will also have some features that will make it the ride easier.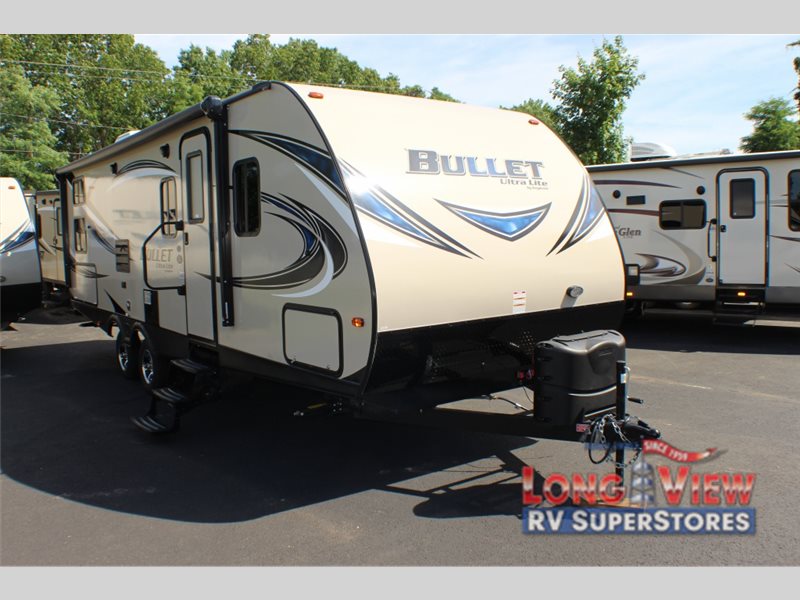 The Keystone Bullet is in the Ultra-Lite class, so it will be much lighter weight than many of the more traditional travel trailers. Although it will weigh less, it will still come with all of the features needed to make your vacations incredible.
Some of what you can expect to get in your Bullet Travel Trailer will include:
Numerous Floor Plans: There will be different styles of Keystone Bullets that will allow you to choose exactly what you want. You can get a camper with one or more slide-outs as well as multiple options for sleeping such as Murphy Beds, Bunk Beds, and kitchen dinettes that can convert into a bed. This way you can have a place for everyone in your party to sleep.

The bunk beds allow for more sleeping locations without taking up a lot of floor space.

Excessive Storage: From the front to the back of the Bullet, there will be places where you can store your possessions when they aren't in use. There will be oversized wardrobes in the master bedroom area as well as the bunk bed area, and cabinets and under the bed storage will give you numerous options for keeping everything organized.
Residential Furniture: The furnishing in this option will be constructed of strong materials that will be comfortable as well as hold up for many years.
Fully-Stocked Kitchen: In the kitchen, you will find a large refrigerator, oven, sink, and cook top, so you will feel as though you are cooking at home no matter where you go.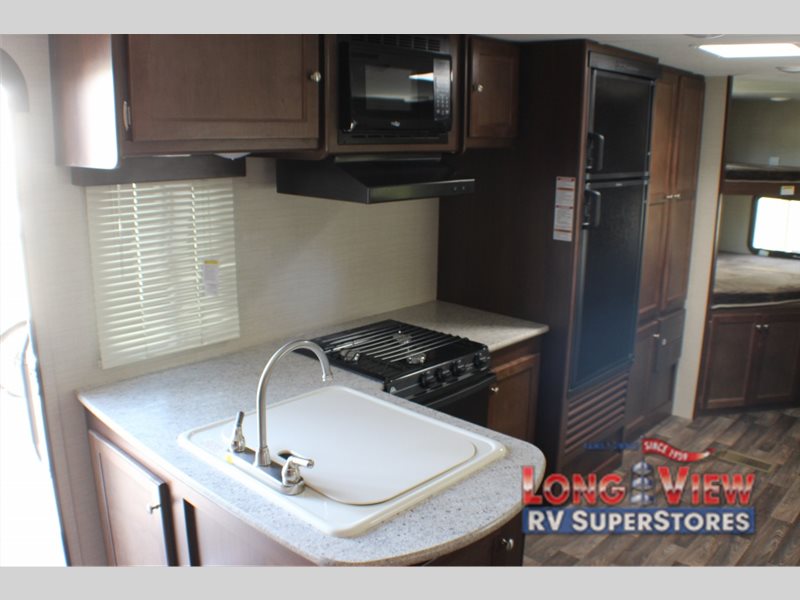 Even with all of these amenities, the Keystone Bullet is built to be lighter weight to make it easier to pull with a car or a truck. Plus, the lower towing weight will help increase the miles per gallon you get while driving to save money on fuel costs.
With a Keystone Travel Trailer, you do not need to compromise conveniences to have an easier to maneuver camper. Be sure to contact us to find out what features of the Bullet RV will benefit you, or come on down to our location and take a look at one for yourself. You won't be disappointed!