Spring has sprung and that means it's time to pull your RV out of storage, de-winterize it, and get it ready for a summer full of adventure. Our wide selection of RV parts is available to you wherever you are and at incredibly fair prices. And, here's the good news. Any order you place before noon Monday through Friday is shipped same day, so you can have your parts to you sooner rather than later.
Here are our current RV part specials.
Slide Topper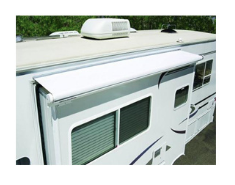 A great option for those looking to protect the top of their RV slide, this part installs easily and is a great way to keep your RV in tip top shape throughout the RVing season.
Dometic full cover slide topper
Metal case for maximum protection
Available in a variety of colors
Vent Covers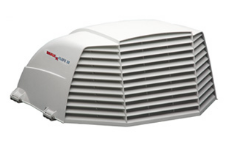 Keep critters and dust from getting into your RV by installing their high quality vent covers. You'll protect your RV vents from damage that can be incurred over time and save money in the long run.
MAXXAIR Ventilation Solutions
High performance
Reliable
Can be installed without drilling holes in RV
No tools required
Electric Tongue Jack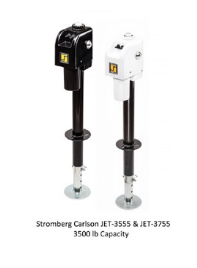 No one likes getting to the RV park only to have to crank the tongue jack to set up the RV. By the end of set up you're a sweat, exhausted mess. The same can be said about packing up and departing the park. That's why we love this electric tongue jack. It makes getting set up super easy and saves you time and energy.
Stromberg Carlson Electric Tongue Jack
Makes set up easy
Visit our parts page to learn more about available parts and specials.