With its pristine body and well-appointed interior, it's no surprise the Grand Design Solitude fifth wheel has maintained its spot as an industry leader. With its unsurpassed engineering and high-end furnishing, Grand Design RV has manufactured a fifth wheel that deserves all the recognition lauded upon it.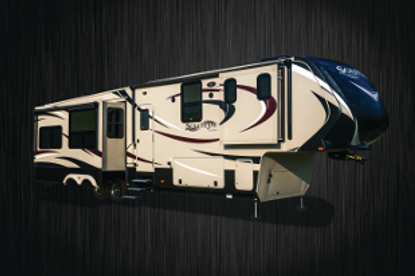 While the engineering and design team deserves a lot of the credit, the customer service at Grand Design RV is perhaps one of the biggest reasons for their success. A clear and open pathway of communication with customers, has kept Grand Design RV ahead of the curve in innovation and practical design. And the impressive Grand Design Solutitude fifth wheel is the result of their collaborative efforts.
Featuring a timeless decor and decked out in a range of color schemes, the stylish Grand Design Solitude offers extended-stay comfort seamlessly blended with elegant design. Furnished with residential features like plush leather sofas, optional swivel recliners, and durable Congoleum flooring, the interior space is a retreat deserving of a four-star rating.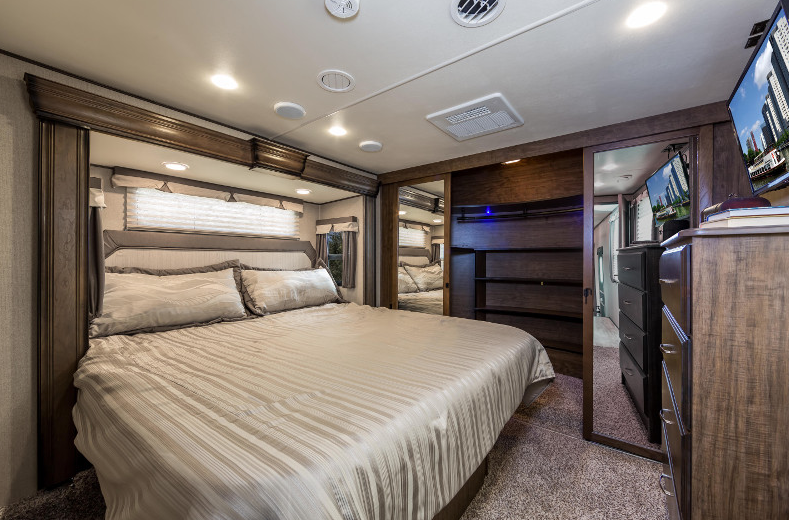 Of course, comfort and security go hand-in-hand, and with its durable construction, the Grand Design Solitude fifth wheel is one that not only offers a relaxing space, but also peace of mind. Built on a drop frame chassis with five-side aluminum side cage construction, this is a fifth wheel built to endure any road. And with bonus features like rust resistant aluminum tread lite entry steps, dual pane windows, and exterior security lights, you can trust that you're traveling in a fifth wheel designed with safety at the forefront of the design process.
An enduring fifth wheel with all the comforts of home, the Grand Design Solitude offers travelers a exquisitely decorated space that is all their own. To discover all this beauty has to offer you and your travel memories, visit our Windsor Locks, CT location today!