Convenient and well built, our Forest River RV Berkshire XL Class A Diesel Motorhome for sale was designed with you in mind. The Berkshire XL is one of our favorite luxurious motorhomes because of how efficient and spacious the design has proven to be. Here are 3 reasons we believe it's one of the most efficient motorhomes out there!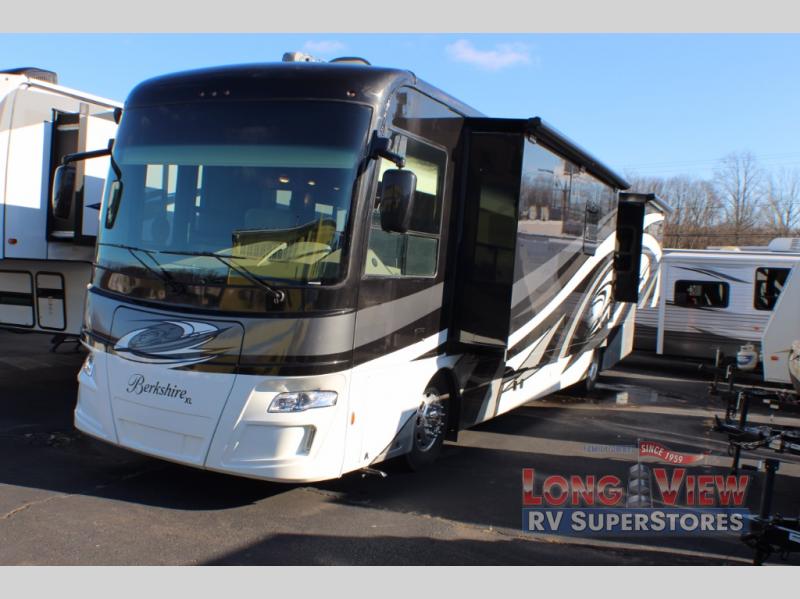 1. Hide-A-Bed Sofa
Just when you were thinking there was less of a sleeping capacity, pull out this hide-a-bed sofa and easily fit two more people on your next camping trip. This is an easy way to bring space to the interior and to add a place for your guests to sleep comfortably.
In addition to the hide-a-bed sofa, the Berkshire XL also features a king sized bed and bunk beds for the kids to sleep on. The hide-a-bed is efficient in bringing more space to the area, but also allows for extra space for you and your extra family members or guests to lay their head on at night.
2. XL Size
XL isn't just a name. With an extra large space, you'll find enjoyment in the comfort of your own personal space. If your family includes teenagers, the Berkshire is a great option to consider. It not only gives your kids a chance to breathe, but you'll be able to sleep soundly knowing there's plenty of space for all of your family to stay comfortable.
With a length of 41 feet, you won't have any trouble with storage, either. There are plenty of cupboards and drawers to store all of your camping necessities.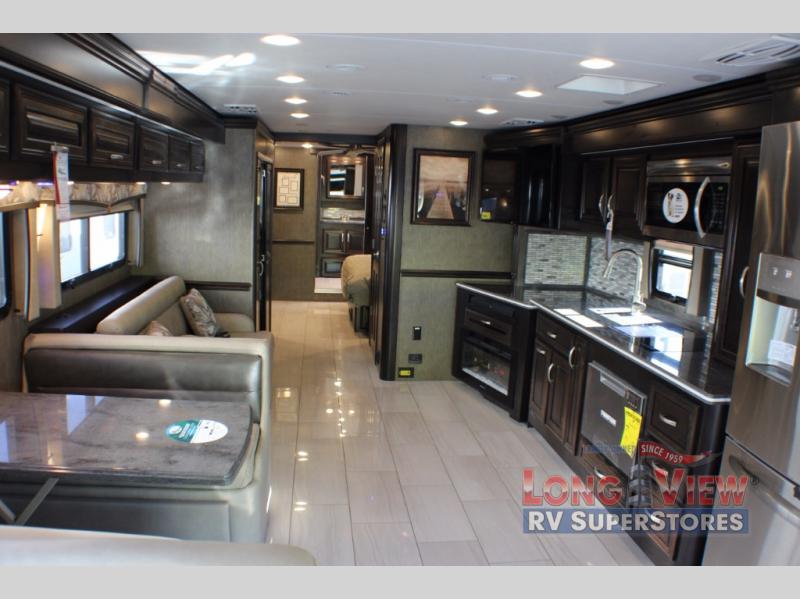 3. Pull-Out Countertop
Class A motorhomes are known for being one of the best, and we know Forest River. They designed a pull-out countertop that benefits the space well inside of the Berkshire. You'll be able to make dinner more easily with a large surface to cook on, and when you're finished, you can put it back and have that space become an enjoyable hang out area.
With a feature as efficient as the pull-out countertop, Forest River went farther than our dreams. There are so many more fun amenities that this beautiful class A has to offer, so please check it out for more details.
Efficiency at Its Finest
Thank you for reading our Forest River RV Berkshire XL review! If you have any questions concerning Berkshire XL floorplans or you're wanting to see it for yourself, please contact us. We love connecting with our customers, and we hope you find the Berkshire XL as efficient as we do.