We, here at Longview RV Super Stores, love having Forest River R Pod travel trailers for sale. From the unique design of the outside to the modern comforts inside, this camper proves that you can have the best of both worlds on your next family trip. Let's take a closer look inside this wonderful RV in this Forest River R Pod travel trailer review and see how it could be the perfect option for you.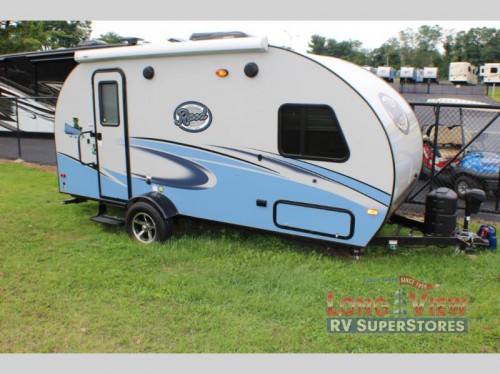 Travel with Ease
The R Pod travel trailer has been rated with the lowest tow weight option in its class, so you will find that traveling with it in tow will be a breeze. The attention to picking lighter weight items as well as the making the trailer more aerodynamic will both contribute to making this one of the easiest models to tow. So you never have to stress about towing again!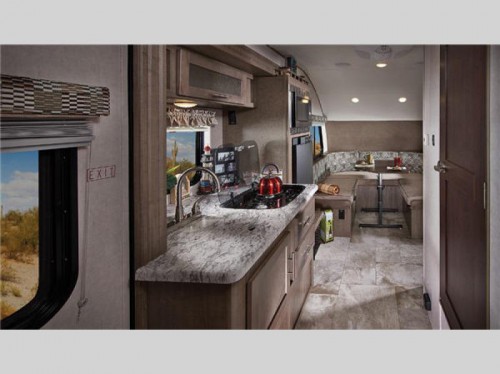 Today's Comforts
Although the exterior is designed with a nostalgic look, the interior is packed with features to bring the comforts of today to your campsite. All eight floorplans will come with everything you need for your home on wheels such as a full kitchen complete with 3-way fridge, full bathroom, and plenty of sleeping spaces for up to four people. Some options will even come with a rear garage that can be reached through a hatchback opening that will provide more outdoor cooking and entertainment capabilities!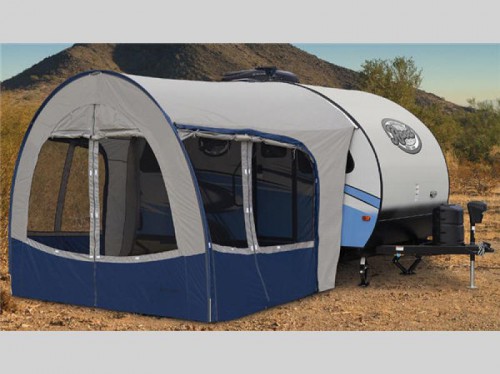 Make it Yours
Even with standards items such as the Camper Friendly Package with its Go Power solar charging port, EZ glide dinette table, and seamless kitchen countertops, there are even more add-ons you can get to not only make it better but make it fit your exact needs. For instance, add on the exterior bike carrier for more adventure and fun, and the R-Dome awning with attached screen room will provide an extra spot to sit and enjoy the outdoors while still being protected and comfortable.
When people see our Forest River R Pod travel trailers, they fall in love with the neat and unique design, and then when they get a load of the features that come along with it while still being in a lightweight package, they are sold! To learn more about these amazing RVs, feel free to contact us to stop by our location today!