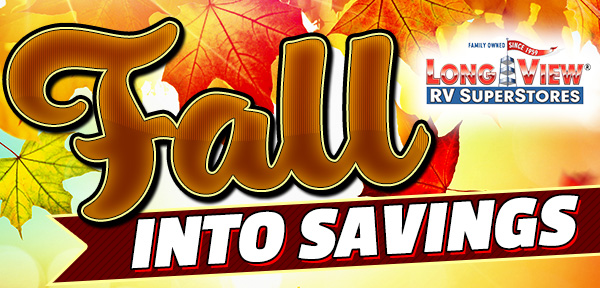 Whether you're a full-time RVer or a snow bird looking for a luxurious winter home, the Forest River Bershire diesel class A motorhomes for sale during this fall RV sale event at Longview RV Superstores are ideal. From the spacious interiors to the luxury features, you're bound to find a Berkshire motorhome that you love. Let's take an in-depth look at some of the best amenities in this Forest River Berkshire diesel class A motorhome review.
Spacious Kitchen
You won't believe the kitchens in these Forest River Berkshire class A motorhomes.  With all stainless steel appliances, a 23 cubic foot residential French-door refrigerator, and gorgeous countertops you'll feel like you never left home!  The accent backsplash adds that high-end finish you'll love and the dishwasher will make cleanup a breeze!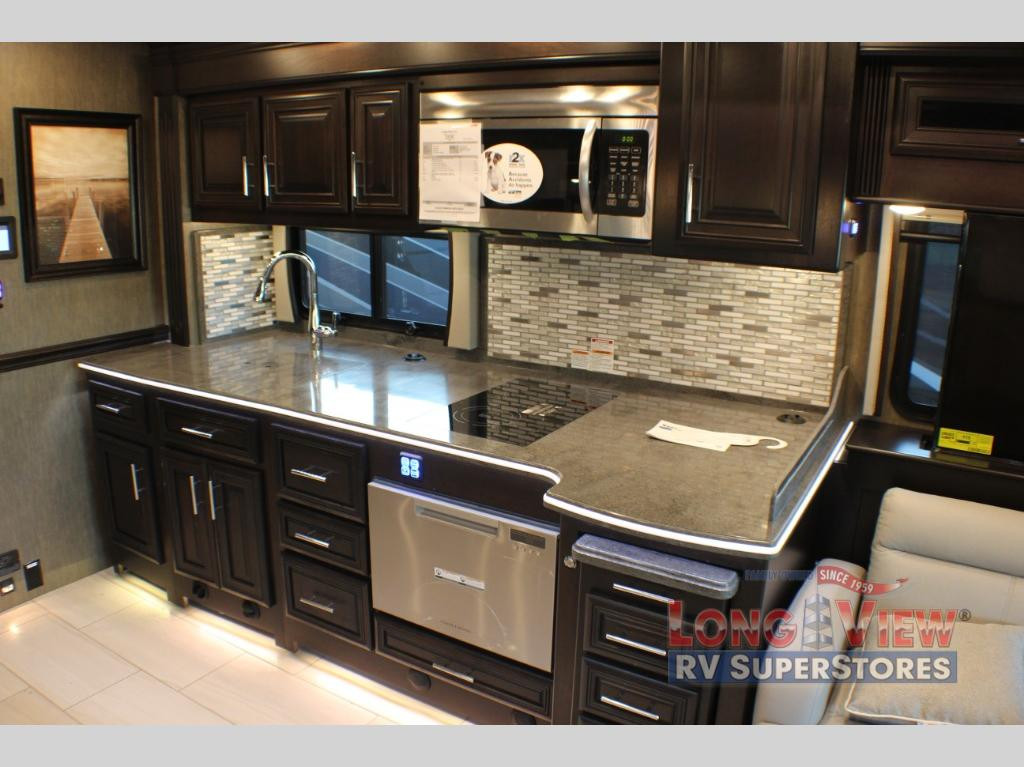 Master Suite Luxuries
The master bedroom features a luxurious king-sized bed with a ceiling fan above and the master bathroom features a spacious shower stall.  The double vanity sinks make it easy to get ready in the mornings without bumping elbows.  The large, wall slide helps to make the bedroom feel open.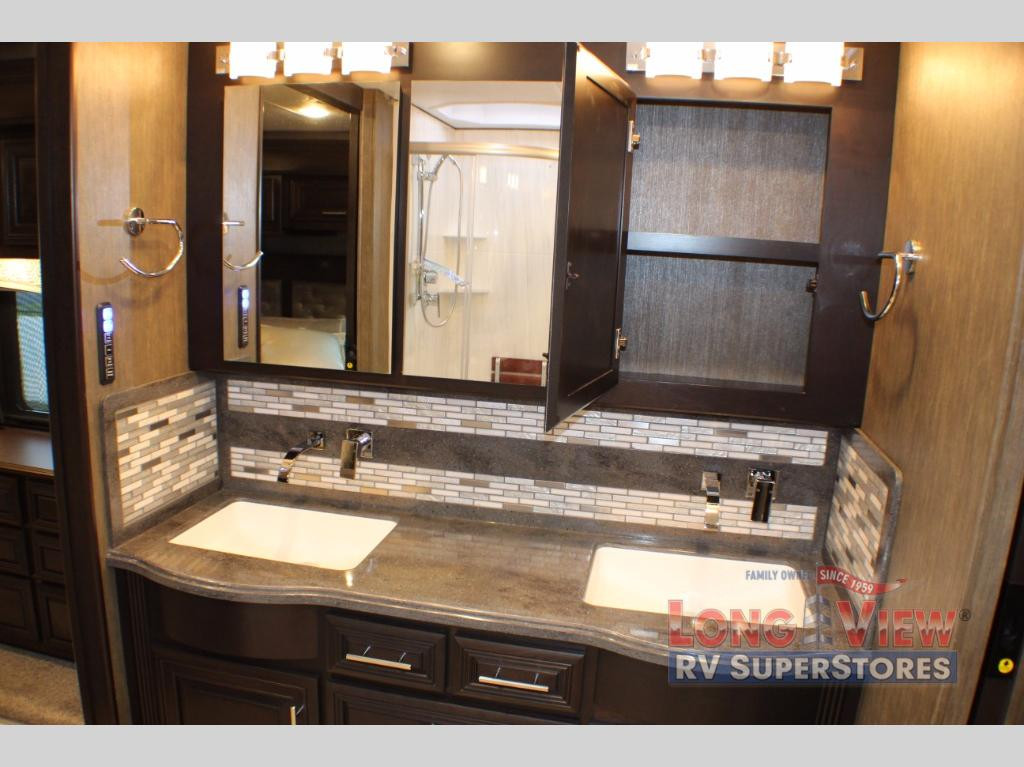 Walk-In Wardrobe

You can pack everything you need for a long stay in the walk-in wardrobe.  The washer and dryer will save you from having to make any more trips to the laundromat while you're away.  If you need any additional space the dresser in the bedroom has large drawers and an LED TV so you can watch your favorite shows before drifting off to sleep.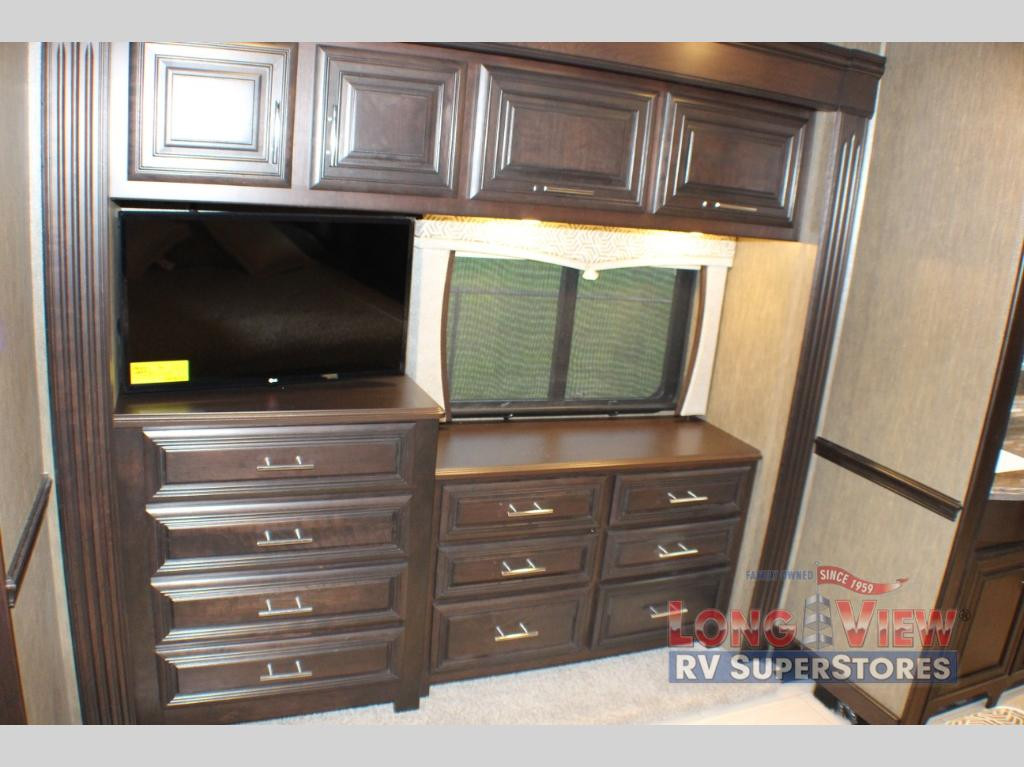 Winterize Your RV
For the entire month of October you can take advantage of Longview RV Superstore's winterization special!  You can get a $149.99 winterizing package for just $99.00 plus tax!  If your unit has special requirements like a washer/dryer, ice maker, or water filter then you can get the $190.00 package for $155.00 plus tax. Let us take the hassle out of winterizing your RV.

Take home a Berkshire class A motorhome and enjoy massive savings this fall when you purchase from Longview RV Superstores. Contact us today and we'll help you find the perfect match.