RVs are the Gift That Keep Giving. Find Yours Today!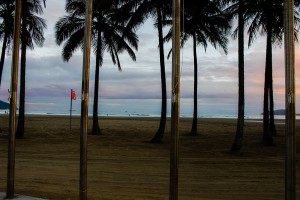 If your teeth are chattering and you're already thinking of your next vacation, it's probably time you start to consider what you need to be looking for in your destination. Whether you're planning a short-term trip or are planning to become a full-time snowbird, these tips are sure to help you find the right spot for you and your family.
Choose a State
Most snowbirds travel north to south. So if you're from the midwest, you're more likely to end up in Oklahoma, Texas, Mississippi, or Alabama. Those from the northeast typically end up in Florida, Georgia, or the Carolinas, and those who call the northwest home tend to end up in Arizona or Nevada. You can follow these patterns or simply choose a state that best meets your needs. Some things to consider are the route you'll have to take to get there. Are you comfortable traveling through mountains or snow to get to a warm weather destination? It's also important to consider the weather at your destination. Florida is quite humid, while places like Arizona are simply hot and dry.
Environment
This is one of the most important parts of choosing a destination. Each destination has something to offer. Some RV parks offer evening meals, social events, sports like tennis and golf. Others are less interactive and let you choose what you want to do. You can either hang out under your awning all day and sip Arnold Palmers or head out on your boat. Decide whether you want to turn this into a social activity or if you're OK simply going with the flow with your spouse or travel companion.
Learn the Area
Whether you're staying for 6 months or a couple weeks, it's important to get to know the area you're staying in. Find the nearest hospital and determine if there are any doctors nearby who will take your insurance. Look for local farmers' markets and grocery stores. Find a good mechanic for your car and RV repair facility in case you run into any issues that you can't fix.
Getting away and enjoying some sunshine is one of the best parts of owning an RV. You get the freedom and flexibility to live life as you wish. The good news is most snowbirds don't head south until after the holiday, so you still might be able to book a spot at an RV park for January!
Photo Credit: By Ingrid.Monreal (Own work) [CC-BY-SA-3.0 (http://creativecommons.org/licenses/by-sa/3.0)], via Wikimedia Commons