Close your eyes and imagine a space designed with plush furnishings wrapped in the finest of luxury fabrics. A space lit by the glow of recessed lighting that sparkles off of polished porcelain tile flooring. Now picture this elegant space carrying you through the scenic byways of the country, and you've just imagined the Charleston Class A.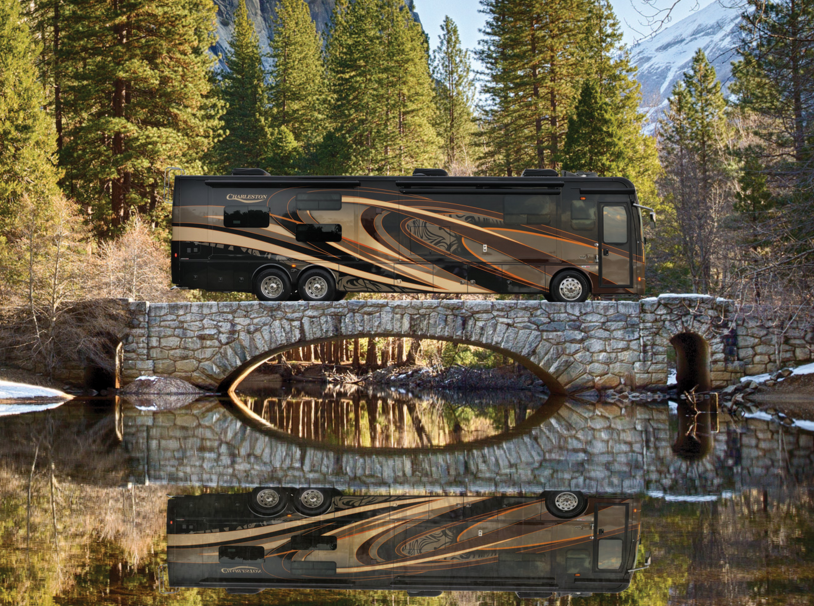 A striking beauty, the Charleston Class A by Forest River is in a class all its own. Elegantly appointed with Native hardwood cabinetry, Villa furniture, and hardwood lighted valances, there simply isn't a space that has been overlooked in the Charleston Class A. Just one glimpse at this galley space and you know you are in a motorhome that's a cut above the rest. But it is perhaps the bedroom that stands as the star of the Charleston Class A. With its refined decor and Select Comfort king-sized bed, this is a master suite reminiscent of five-star hotels.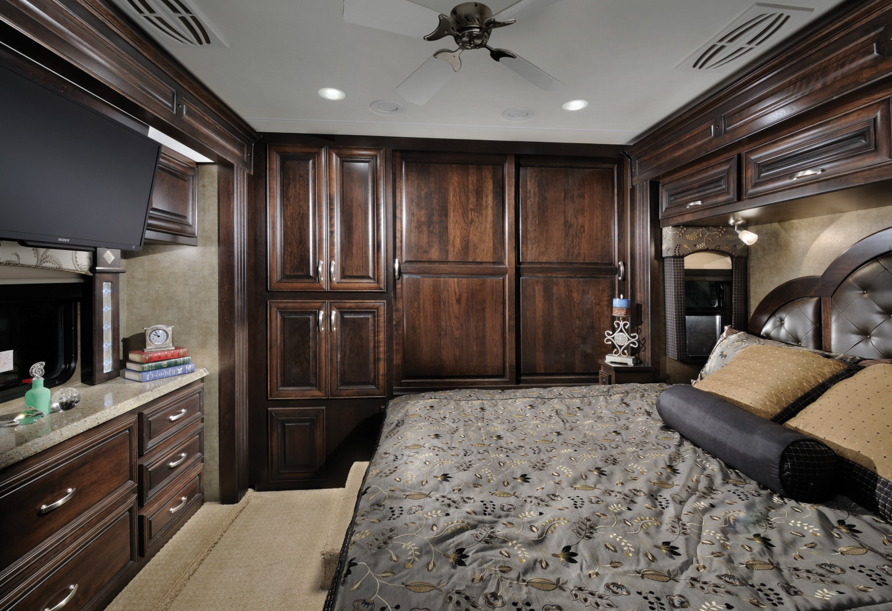 Constructed with gel coated vacuum bonded aluminum tube with fiberglass and block foam insulation sidewalls, a crowned and layered vacuum bonded fiberglass roof, and a Tru-Brace chassis support system, this is a Class A built to make memories for years to come. Powered by a Cummins ISL9 450HP engine with an Allison 3000MH 6-speed transmission, the Charleston Class A has the strength to take on any road. Equipped with a telescopic steering wheel and adjustable suspended pedals with Teleflex flush mount accelerator, the cab of the Charleston Class A stays true to the luxurious appointments of the rest of the coach. Thanks to an LCD engine message center, the driver will stay in tuned with the coach, giving travelers a little peace of mind along the way.
An absolutely flawless motorhome from inside to out, the Charleston Class A is an exciting addition to the Forest River RV lineup, and an elegant companion to your travel lifestyle. Visit out Windsor Locks, CT location today to discover all the fine touches of this beautiful coach.