Traveling has never been as easy, or as luxurious, as it is with the Berkshire XL Class A Diesel Motorhome from Forest River. With any RV, you will find features intended to increase your comfort level, but the Berkshire XL definitely takes the cake in this area.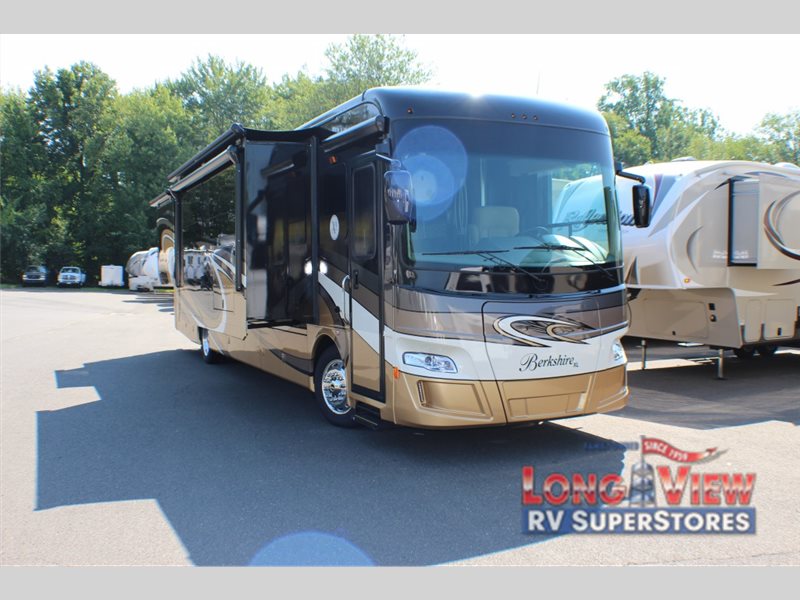 As soon as you step into this Class A motorhome, you will feel as though you are walking into a home. With a wide floor plan and kitchen amenities, like a full-sized refrigerator and a three-burner stove, getting used to living in a motorhome will be as easy as breathing.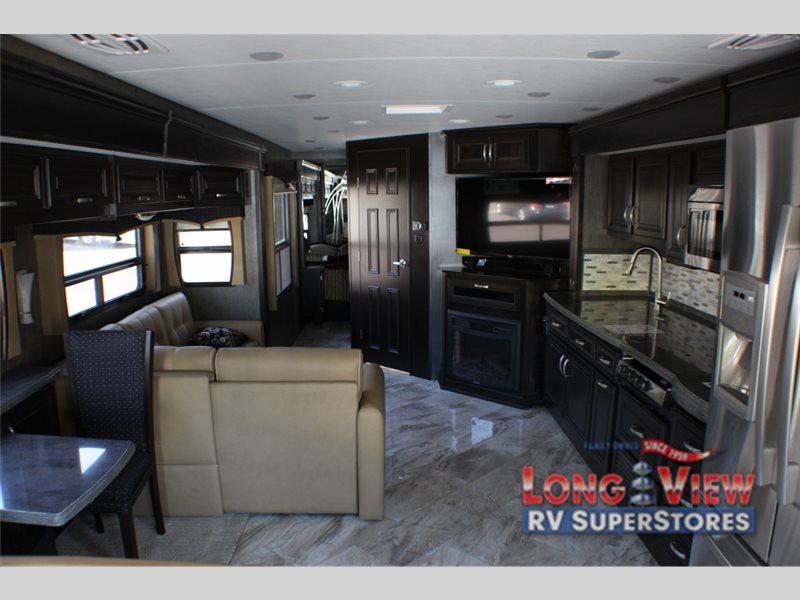 With interior standards such as tile backsplash in the kitchen, soft carpeting in the living, dining, and bedroom areas, and a king-size bed in the master bedroom, you can bring the lap of luxury to any destination you desire. Other amazing features include:
A Built-in Electric Fireplace will keep you warm and cozy on cool evenings.
The Fully Functional Thermostat allows you to keep the temperature of your motorhome exactly where you desire.
Kitchen and Bedroom Storage are a top priority as proven by the addition of a pantry in the kitchen as well as the overhead and underneath storage added throughout this Forest River model, so you will have room for everything needed on your vacation.
A Pull-Out Kitchen Countertop offers you more cooking prep space when needed and will not take up any of the floor space when not in use.
The Entertainment Features such as multiple LED televisions, Cable TV prep, a Blu-Ray/DVD player, and Satellite Radio will give you plenty of media options to enjoy when you just want to relax in the air conditioning.
Having a Dimmer Switch for the bedroom and living room ceiling lights gives you more control over the ambiance of the RV.
The Berkshire XL is not all flash though. There are practical features that come with it as well. For instance, the basement compartments come with a slide-out tray to make packing and reaching stored items much easier, and the auto hydraulic level system can be easily activated to level the RV once it is parked to make living in it that much easier.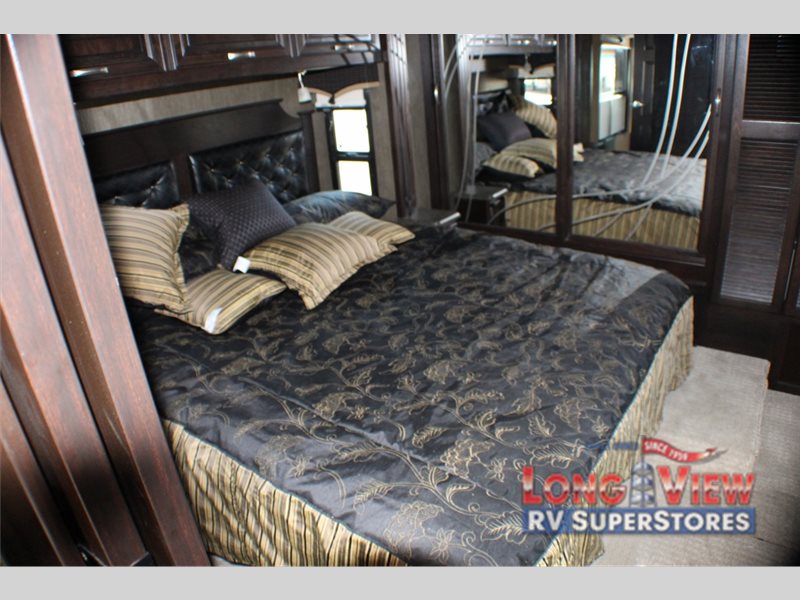 With the Berkshire XL, you will truly be bringing luxury into the camping world. With each amenity added, this motorhome becomes more and more like a home to keep you relaxed while you travel across the countryside.
This Class A motorhome is unlike anything you have seen, so be sure to contact us or just come to our location to have a walk-through today!