Plan your cross-country trip in one of these gorgeous East to West Della Terra travel trailers for sale at Longview RV Superstores. These travel trailers are built with comfort and luxury in mind so that you can enjoy the comforts of home no matter where you find yourself. Find out which features you'll love in this East to West Della Terra travel trailer review.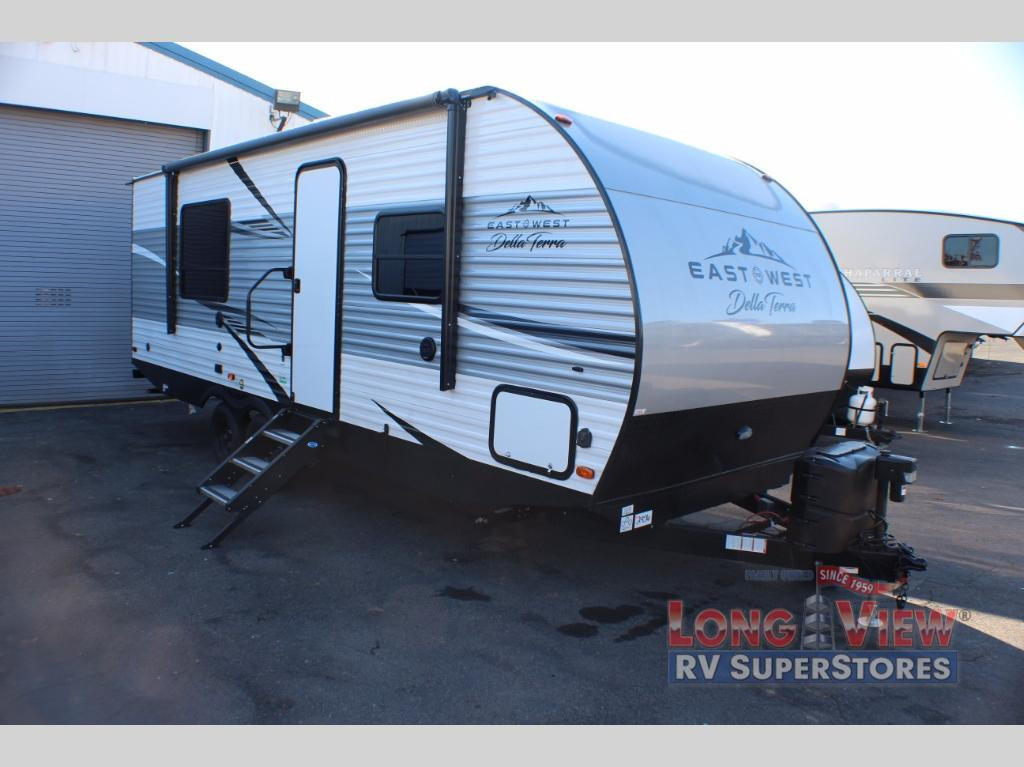 King Bed 
In the East to West Della Terra travel trailers, you'll sleep like a king every night!  These king beds are framed with beautiful cabinetry that's perfect for storing all your clothes.  You'll love having the privacy of your own bedroom, especially if you entertain guests at the campground.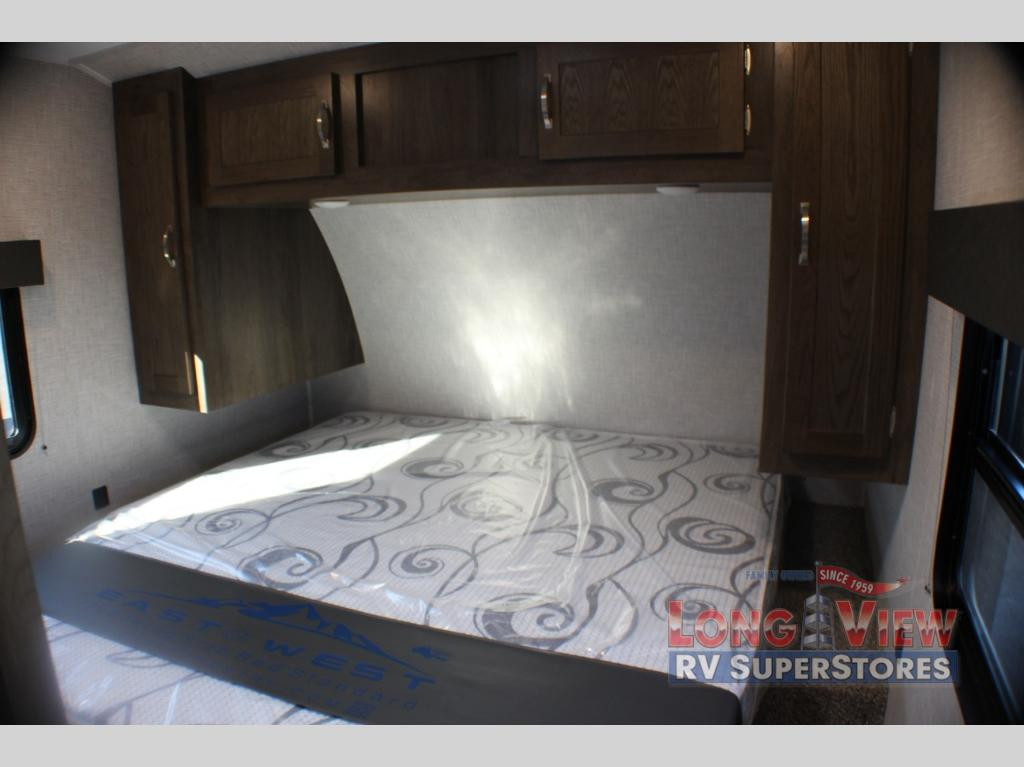 Beautiful Interior 
The finishing touches on the Della Terra travel trailer make it stand out from the rest.  Like this gorgeous interior kitchen with an under-mount sink and high-rise faucet.  The seamless countertops are great for all your prep-work, and the dinette is the ideal place to have a family dinner or play a quick game of cards.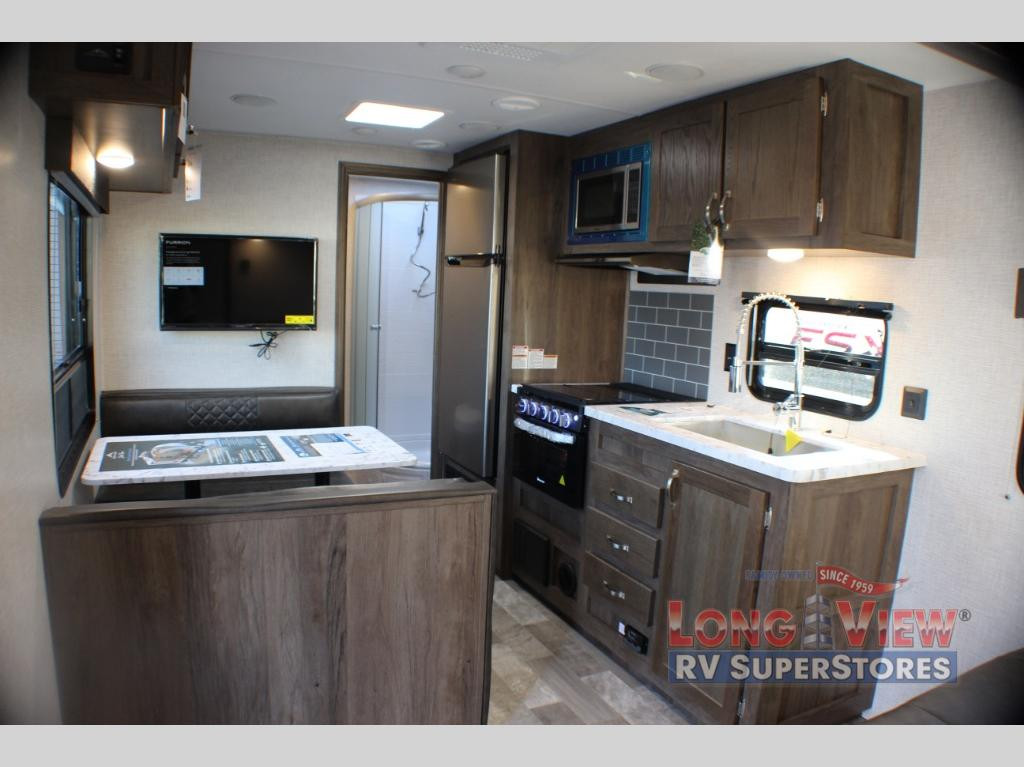 Bunkhouse Option
Looking to house more campers?  Opt for a floorplan with a bunkhouse, like this one!  The kids will love having a space to themselves, and you can finally have somewhere to store all their things.  Additionally, the double bunks make it easy to fit two to a bunk, so you can sleep up to four more campers comfortably.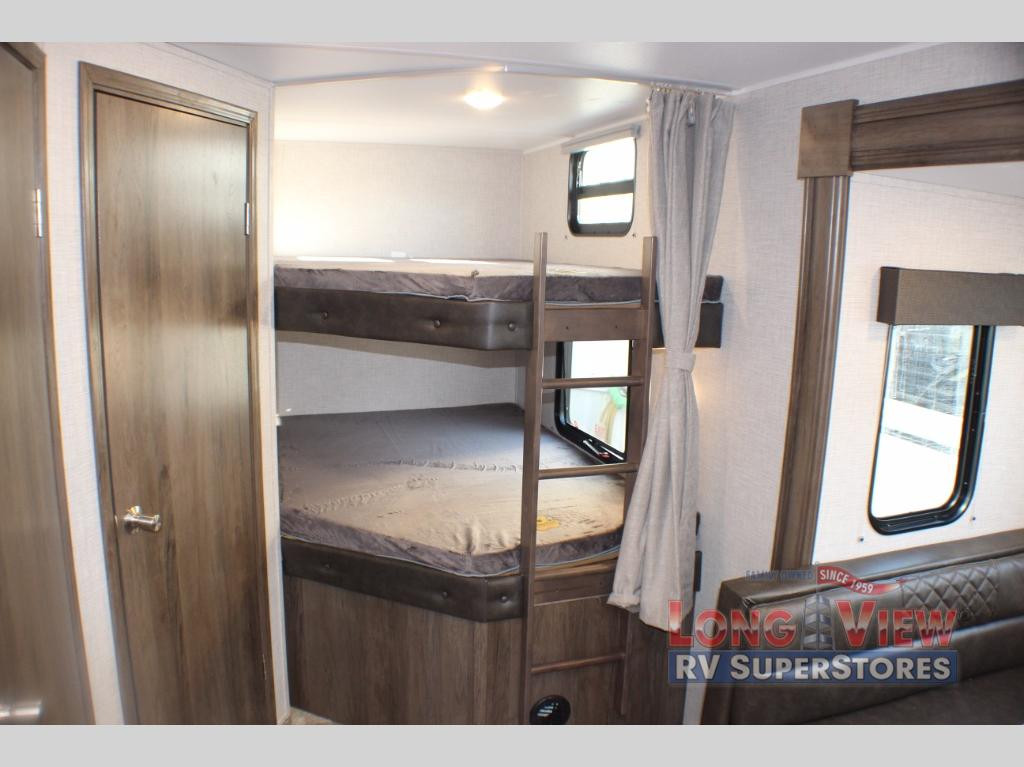 Dual Entry 
Additionally, you can enjoy the dual entry doors that allow you to access the living room or bathroom easily.  Now, the kids won't have to track mud all through the trailer to take a bathroom break from playing at the campground, and you can keep the living space of your Della Terra nice and clean!
Contact us today to take home one of these Della Terra travel trailers. You'll love all the amenities that make it feel just like a home away from home. Find more travel trailers for sale at Longview RV Superstores.