For maximum comfort in an affordable package, there is no need to look any further than the Forest River Surveyor travel trailer. Forest River has dedicated their time and talents to creating an RV that will not only be incredibly affordable but will also be made of superior quality products. This is definitely the case with their Surveyor travel trailer series.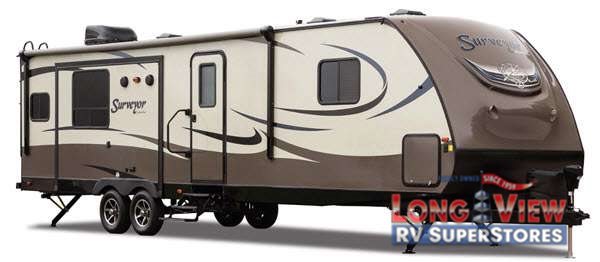 With over twenty different floorplans in the travel trailers alone, you will be able to locate the design and style that fits your exact needs. For instance, maybe you and your significant other are looking to start RVing, but you don't want to tow a long trailer. The Surveyor Couples Coach series are built to have just one main sleeping area to make for a smaller, more manageable model.
However, for those RVers with larger families, the Family Coach Series will be just the ticket. In this model, you will have options for bunk beds, loungers, extra double beds, and fold out sofas and dinettes along with the master bedroom, so you can easily give everyone in your family a comfortable and spacious place to sleep.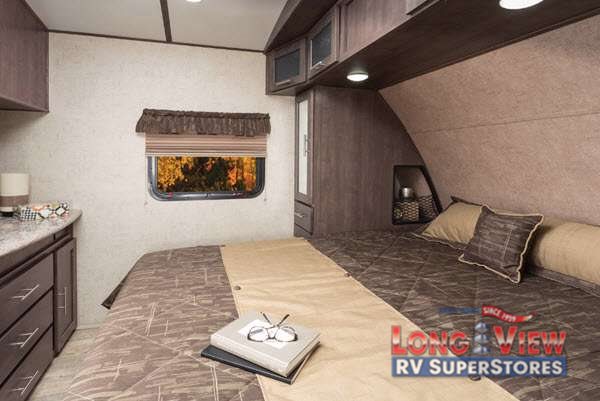 Regardless of the size of your Forest River Surveyor, you will be pleasantly surprised at how easy it is to pull with almost any vehicle. This is due to them being included in the lightweight travel trailer class, which means they will weigh less than many other options on the market. With this lower weight, you will not have to purchase a huge truck in order to tow it. Plus, it will be easier for your car to pull, so your engine will not have to work as hard and you can save money on gas mileage.
Each and every Surveyor travel trailer is built to be a quality product while still being affordable, and with many unique floorplans, you can always find one that fits your desires.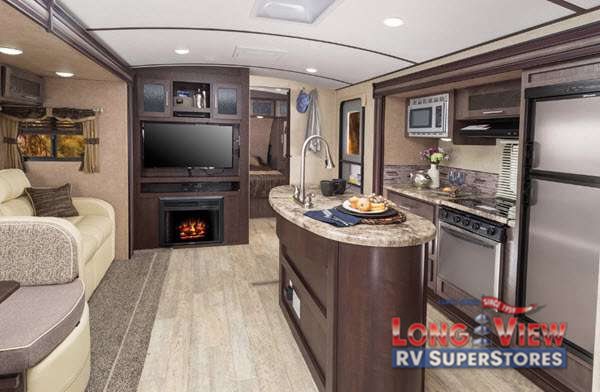 If you have any questions about this or any other our Forest River RVs, you can contact us, and we would be happy to tell you all about this amazing line of products. You can also feel free to stop by our location and see for yourself what this or any other of our RVs have in store for you.