Start your mornings at the campground with a filling meal that will fuel everyone for the day ahead! You'll love this breakfast hash from Delish.com that is an excellent camping recipe for your summer and fall mornings! Get the recipe below!
Recipe adapted from delish.com
2 tbsp. olive oil
1 1/2 lb. potatoes
Salt
Black pepper
1 large bell pepper
1 medium yellow onion
8 oz. cured Spanish chorizo
2 tbsp. maple syrup
4 to 6 large eggs
Green onions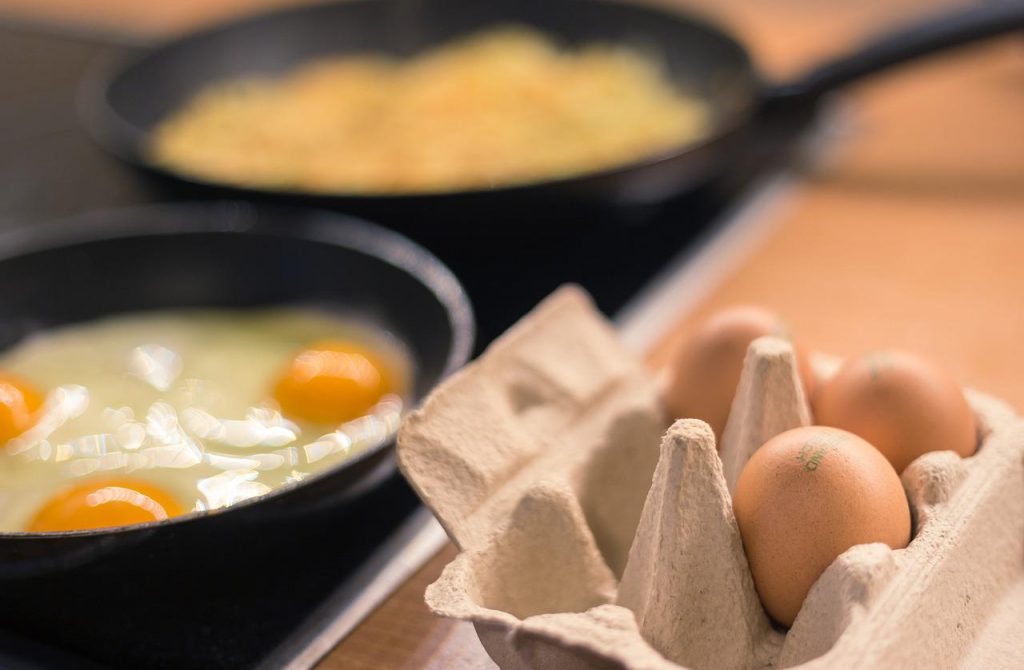 Directions:
Place a grate and a cast-iron skillet over a campfire, and preheat for 15 minutes.
Heat oil in the skillet, slice the potatoes into ½-inch thick slices, and add an even layer. Season with salt and pepper and cook until golden and crispy on one side, or for 3 to 4 minutes.
Chop the peppers and onions
Stir in peppers, onions, chorizo, and maple syrup.
Stir occasionally until the potatoes are tender or about 10 to 12 minutes.
Using a spoon, make wells. Crack a large egg into each well and season with salt and pepper.
Cover the skillet with foil and cook until the eggs are done.
Slice the green onions and garnish.
Contact us today to find the perfect RV for your next camping trip! We will ensure you have what you need to make your next adventure memorable.