Just because you're staying out at the campground doesn't mean you have to skip pizza night!  Check out this easy camping recipe for campfire pizza, and you'll be all set to keep even your pickiest eaters happy!  If you're dreaming of getting out to the campground for your next adventure, don't miss our incredible selection of family-friendly toy haulers for sale at Long View RV Superstores.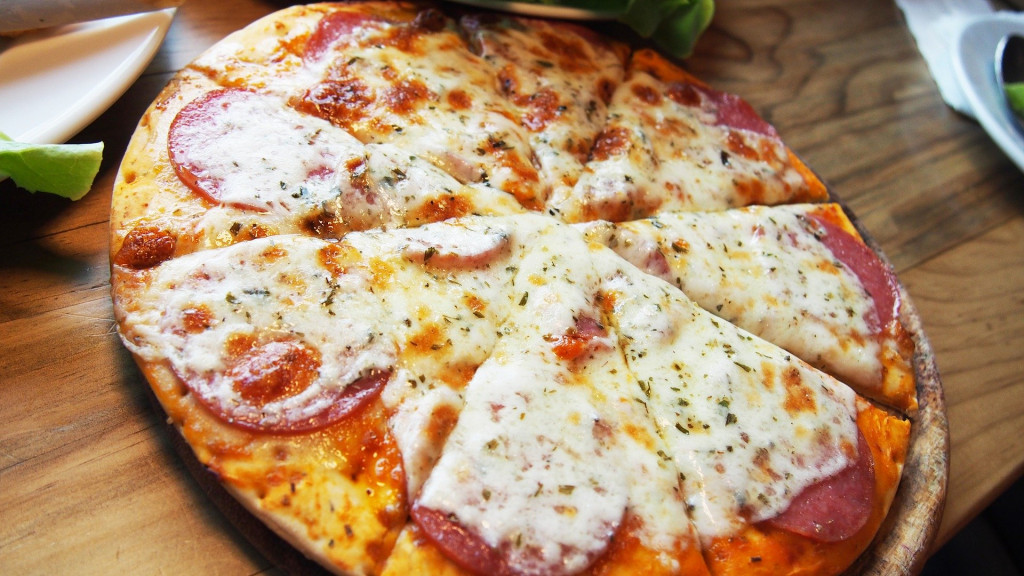 What You Need:
Cast Iron Skillet
Cooking Brush
Oven Mitt
1 Can Refrigerated Pizza Dough
Pizza Sauce
Pepperoni
Mozzarella Cheese
Dried Oregano
Dried Basil
Butter or Olive Oil
Salt
Pepper
Garlic Powder
What to Do:
Start by building a hearty fire and setting up the fire pit's grill grate.  If you don't have a grill grate for your fire, you can easily use your RV's outdoor kitchen grill, stove, or cooktop.
Oil your cast iron skillet liberally.
Spread the pizza dough into the skillet and cook on over the fire until the bottom has lightly browned. 5-8 minutes, checking frequently.
While the crust is cooking, combine 1 tbsp butter or olive oil, 1/2 tsp dried oregano, 1/2 tsp dried basil, 2/3 tsp garlic powder, and salt to taste.
Remove from the heat and flip the crust so that the cooked side is facing up and the raw side is down.
Brush the butter mixture over the crust, then top with pizza sauce, cheese, pepperoni, and any other toppings your family enjoys.
Return to the heat and cook for another 5-8 minutes, until crust is crispy, but not burned, and toppings are warm.
Sprinkle with a 1/4 tsp oregano, 1/4 tsp basil, and serve!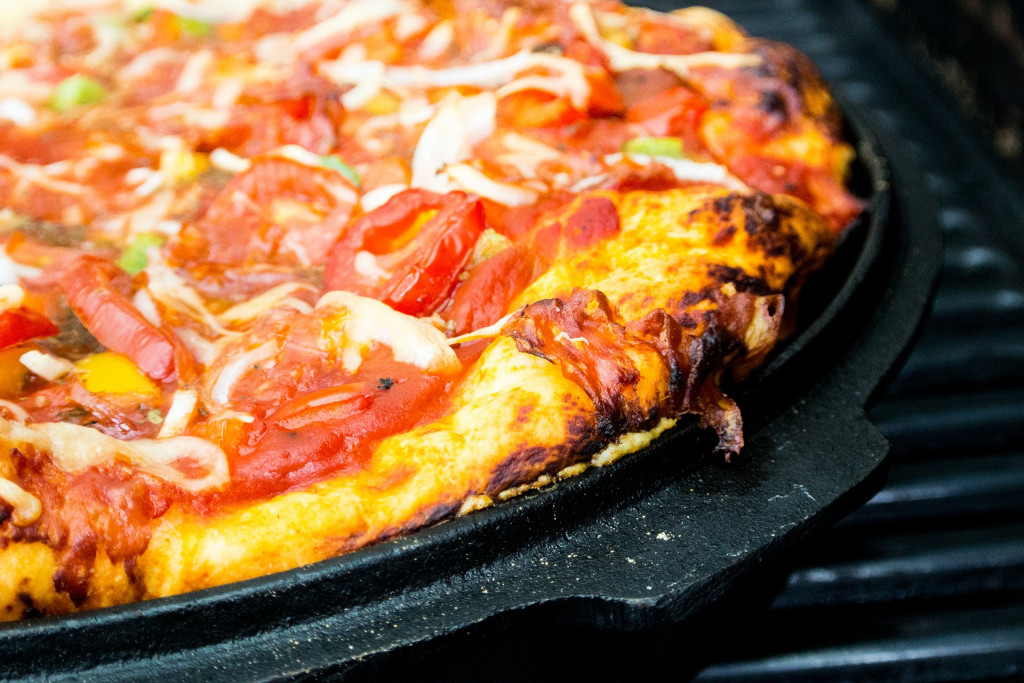 Recommendations
A great way to add a little fun to this dish is by trying new toppings!  Check out these delicious combinations for more ways to enjoy campfire pizzas.
Margherita: top with tomato sauce, fresh soft mozzarella sliced, sliced tomatoes, and fresh basil.
Breakfast: top with scrambled eggs, bacon, cheddar cheese, and banana pepper slices.
Vegetable: top with broccoli, mushrooms, onion, green peppers, olives, and a blend of mozzarella and colby jack cheese.
Find your perfect family RV for sale at Long View RV Superstores and start making the most of your vacations.  Contact us today.