Spice up your camping menu with this delicious mix of chili and mac and cheese! You can make this dish in one pot, so it's super easy to clean up after, too. Get the full recipe below!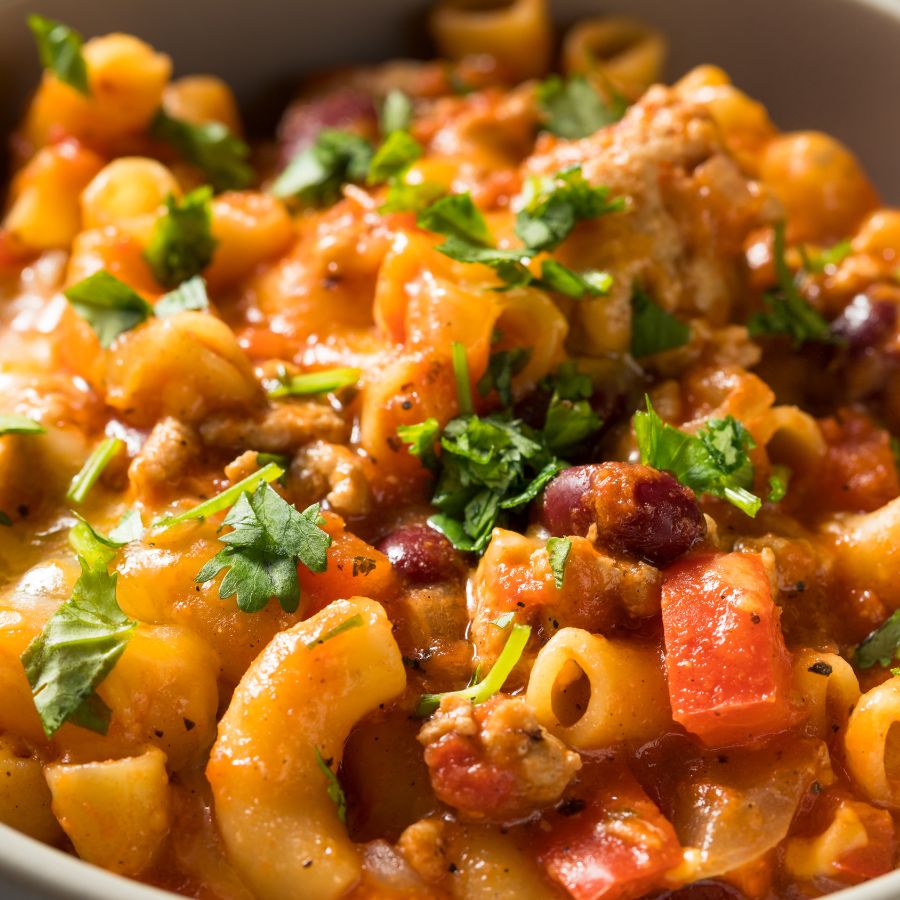 Ingredients
Recipe adapted from one found on FreshOffTheGrid.com.
1 tbsp. oil
1 sweet onion, diced
½ lbs. ground beef
2 tbsp. tomato paste
2 tbsp. chili powder*
1 tbsp. cumin
1 tsp. smoked paprika
1 tsp. sea salt
2 cloves garlic, minced
8 oz elbow noodles
1 (14.5oz) can kidney beans, drained
1 ½ c. beef broth
½ c. shredded cheddar cheese
1/2 a red onion
1 jalapeño
3 scallions
Tip: To make this dish vegetarian, simply swap the ground beef for Impossible beef and the beef broth for vegetable broth.
Instructions
Wash and dry all produce.
Dice the sweet onion, mince the garlic and the red onion, keeping them separated. Slice the jalapeño pepper and the scallions and set aside with the red onion for topping.
Build a strong fire and spread out the coals to promote even cooking.
Using a Dutch over, heat a drizzle of oil over medium heat and add the onion when it's sizzling.
Sauté the onion until fragrant and soft, around 3-5 minutes.
Stir in ground beef, tomato paste, chili powder, cumin, and smoked paprika. Salt and pepper to taste.
Cook until the meat is thoroughly browned, using a spoon or spatula to chop up the meat as it cooks.
When brown, add the garlic and sauté for another 30-60 seconds until the garlic is fragrant.
Dump in the noodles, kidney beans, and broth, giving it a good stir to combine.
Cover and cook for 5-6 minutes, just until the pasta is al dente.
Remove the lid and stir in the cheese. Continue to stir over the heat until cheese is melted, and then remove it from the heat and serve.
Top with red onion, sour cream, jalapeños, or scallions.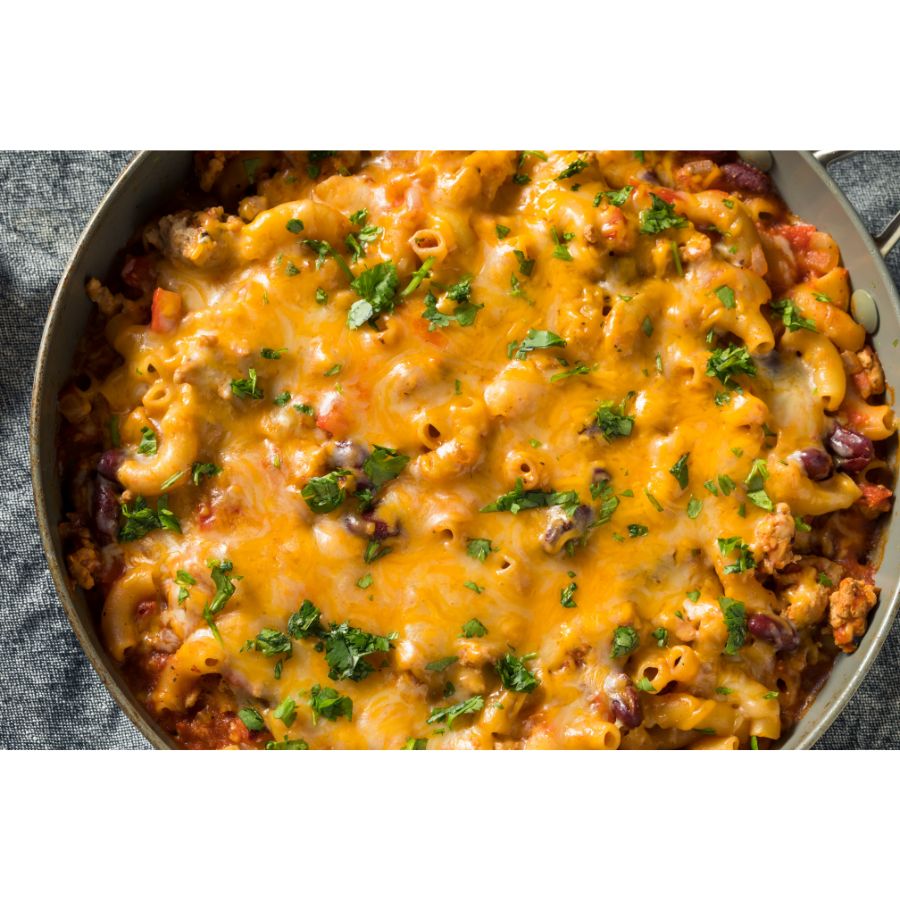 Contact us today to find the perfect RV with an outdoor entertainment center!