Looking for a new place to adventure to? We researched so that you didn't you have to and found 3 of the best RV camping destinations in New England. As spring is coming in just a few months, it's a great time to start planning your summer vacations. We all have to have something to look forward to during these freezing days, right? Go exploring with one of our RVs for sale, and let us know how it goes!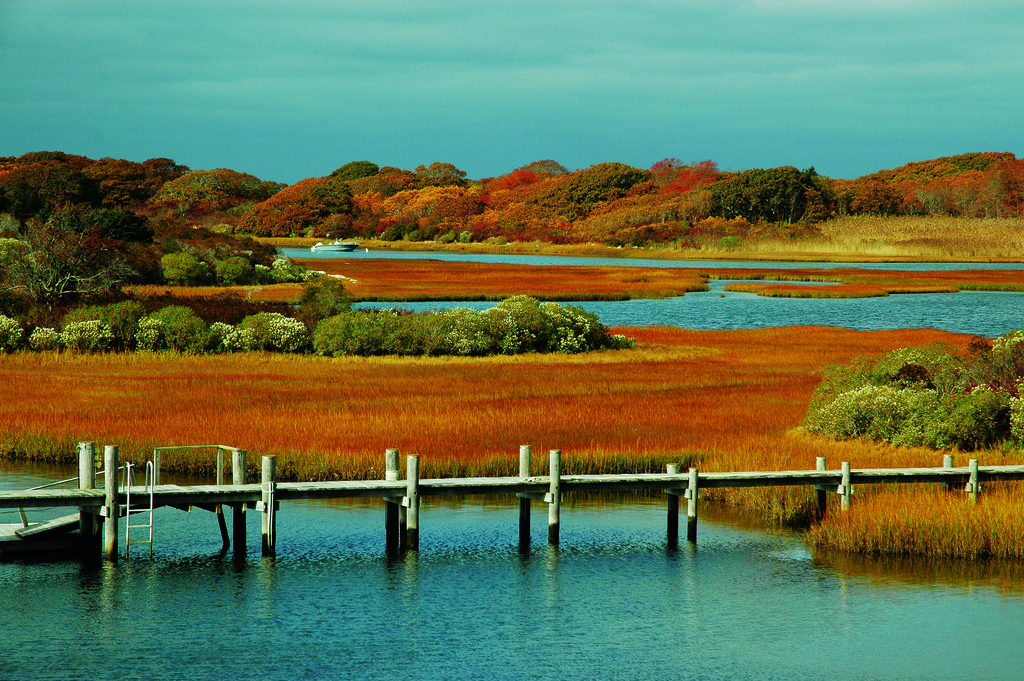 Wolfe's Neck Oceanfront Campground
134 Burnett Rd, Freeport, ME 04032 | (207) 865-9307
You can't live in New England and not want to camp by the water. Wolfe's Neck Oceanfront is everything you'd want in an eco-friendly campground. If you're looking to spend a few days by the shore and breathe in the ocean air, this is the place to go.
They also allow you to rent kayaks and bicycles, so you won't have to worry about the hassle of bringing your own with you. If you're one to get out and do something while you're on vacation, this campground has a variety of events going on throughout the entire year. Just check with their events calendar before you go!
If that wasn't enough for one beautiful stay on the ocean front, they give tours around the farm and a plethora of fun activities for kids. If you have a family of smaller children, we would highly recommend coming here.
Martha's Vineyard Family Campground
569 Edgartown Road | P.O. Box 1557 | Vineyard Haven, MA 02568 | 

(508) 693-3772
Take boat ride with your family AND your RV to get here! This a great opportunity to sail across the blue waters and enjoy the scenery. Once on Martha's Vineyard, you'll drive to the only campground on the whole island. This place is normally booked quickly as it's so popular, so don't hesitate to go and make a reservation.
The island is a beautiful little piece of heaven in New England. If you're looking to splurge on a relaxing, luxurious vacation, this would be the place to go! You'll find that the sunny beaches and beautiful walks are just what you need to unwind from a long winter. You won't be bored with the beautiful hiking trails and unique shops across the island, and there's not doubt the water will be a stress reliever you didn't even know you needed.
Savoy Mountain State Forest
260 Central Shaft Road, Florida, MA 01247 | (413) 663-8469
When you think of luxury and it means remote and secluded to you, than the Savoy Mountain State Forest is perfect for you. If you love the outdoors and find camping to be a more rustic and hardcore adventure, grab your RV and take a trip to Woods Island!
You'll be able to enjoy hunting and fishing on this state forest, and if you're looking to book for the next few months, they have a huge variety of snow adventures you can participate in (including ice skating, snowmobile trails, and cross country trails).
And of course, during the warmer months you can always bring your boat with you! This is a great campground for anyone with an appetite for the outdoors!
Go Explore!
If you'd like to check out our New RVs for sale in order to have the time of your life in one of these fantastic recreational vehicles, please contact us with questions. We love being available to our customers!