Perfect for small families and couples, the lightweight No-Bo is a great option for anyone seeking an affordable, comfortable RV. Read our 2019 Forest River No-Bo review to learn why we're proud to be your No-Bo dealer.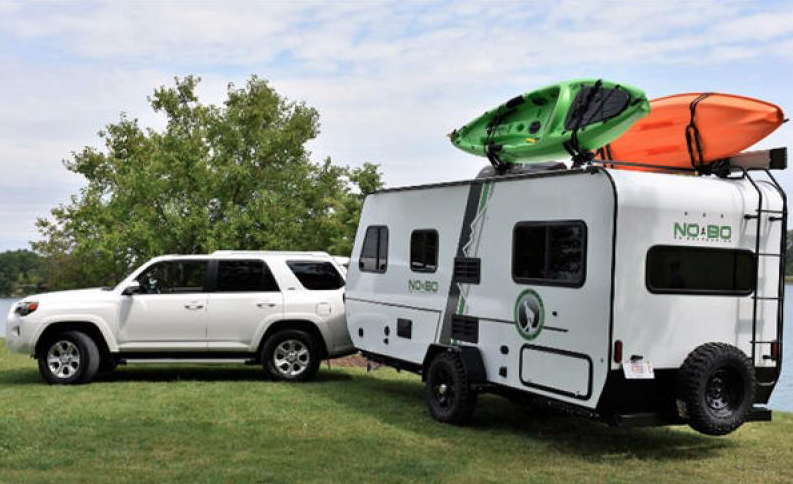 Plenty of Storage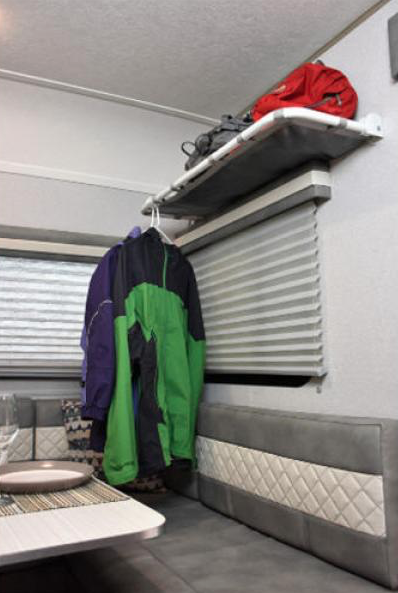 Although you might be seeking a compact RV, you likely still want storage. One of the best things about the No-Bo is the genius way it fits storage into the most unique spots. Take a look around and you'll notice all sorts of nooks and crannies where you can store various items.
Well Equipped Kitchen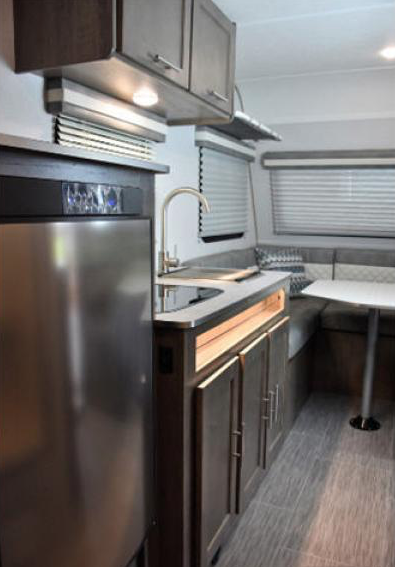 Every No-Bo floorplan comes with a kitchen that is sure to delight even the most discerning home cook. From the ample storage to the well laid out counterspace, you are sure to love every minute spent in this kitchen.
Features:
Bottle Opener
Avalanche Cooler (10.5 and 10.6 Series Only)
Matte Satin Nickel Appointments (where applicable)
High Performance Vinyl Seat Cushions and Backs
2 Burner Cook Top
Stainless Steel Sink (where applicable)
Comfy Accommodations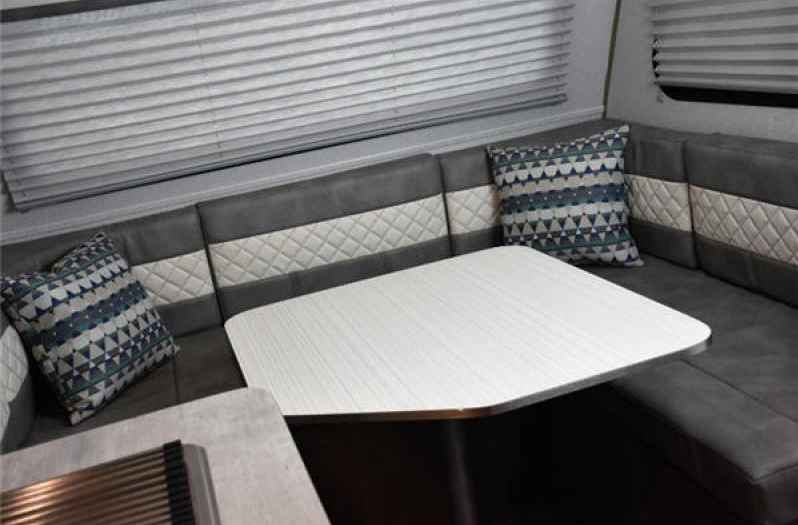 Whether you've spent the day out hiking or were out checking out cool, local shops, the No-Bo promises comfort at the end of the day. Walk into the inviting living area, kick back in plush seating, and pop on your favorite movie while a delicious meal cooks on the stove.
If you're interested in seeing our selection of No-Bo travel trailers for sale, contact us or stop by to walk through available units and speak with our team.