So… why a class B motorhome? A lot of people ask this questions when considering what kind of recreational vehicle to get. One of the reasons they don't think about is though even though it seems small, it's compact enough to drive easily. If you were towing a vehicle or even with a larger motorhome, you will be forced to pay more for gas. Our EHGNA Hymer Aktiv Loft Edition for sale keeps the fuel budget lower, and if you're a wanderlust traveler at heart, than a conversion van motorhome class B is exactly what you'll want.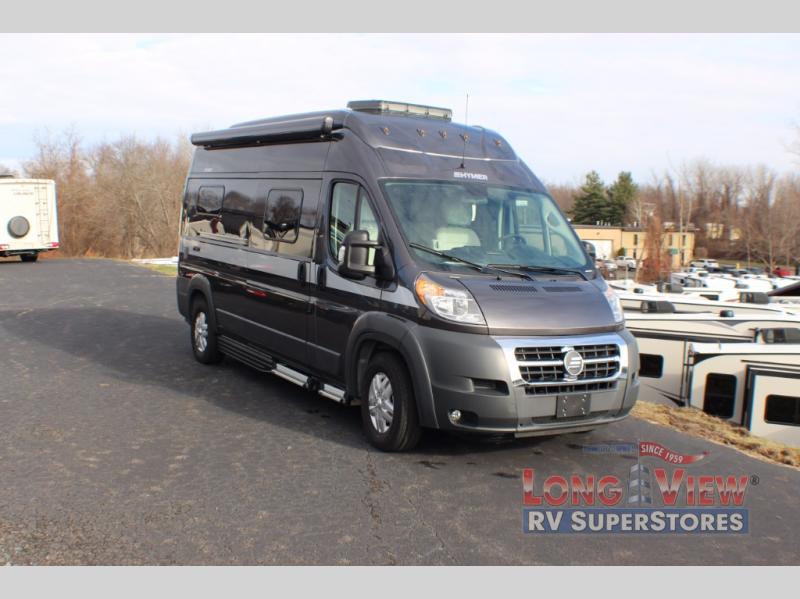 The maneuverability is great in the mountains and on dirt roads, and it's easy to hop in and drive to the store if you forgot something! The driving and parking just got a whole lot easier than towing around a larger recreational vehicle.
Adventuring in the EHGNA is easy, and quite comfortable, as well. As you can see below, the interior floorplan makes for a bit of space to walk around in and is comfort able to drive in. Middle-of-the-night driving just go easier with these cushion chairs.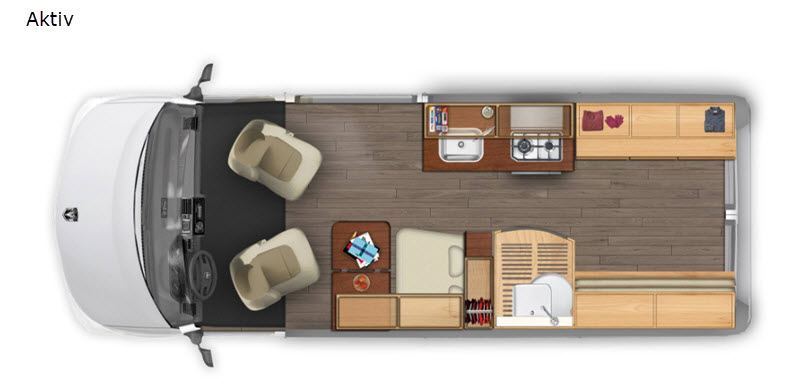 With this motorhome, you'll also be more comfortable if you sleep on the queen size mattress rather than a blow up mattress you put in your tent. As you can see, the mattress is collapsable and gives you an ample amount of space to walk around in during the day.
It provides you with an easy traveling experience because of its AGM batteries, underhood 280 AMP generator, and external power connection. Settle down at night after a long drive and watch your favorite movie or show on the flat screen TV, or clean up the travel smell in the wet bath.
Definitely worth the luxury, our EHGNA Hymer Aktiv Loft Edition for sale is a beautifully designed, comfortable class B motorhome. Hopefully we convinced you that class B's are great travelling vehicles! If you have any questions about this motorhome or our others, please contact us today.