Step inside the 2015 Coachmen Mirada 32UD and you're entering a durable Class A that's not only going to last mile after mile, but it's going to keep you comfortable along the way. Ready for any adventure you set out on, the Mirada 32UD will be a cherished travel companion for years to come.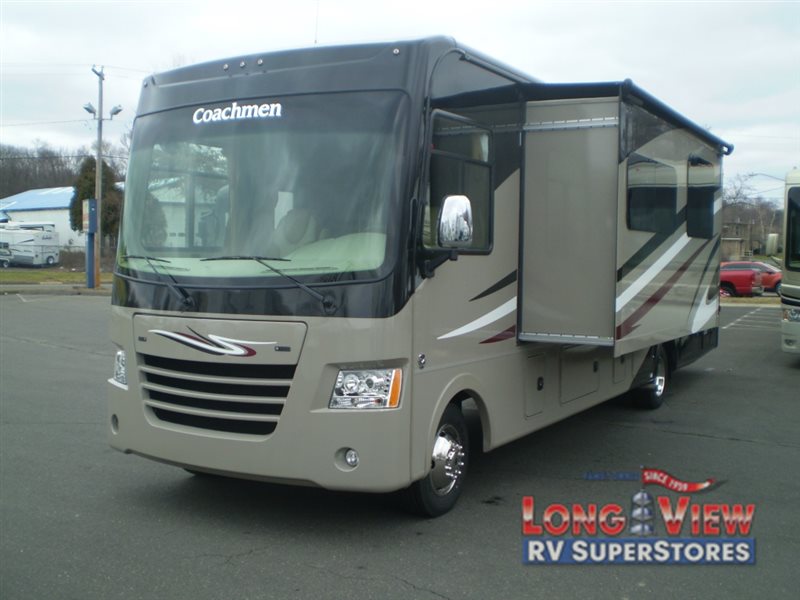 Built on a Ford chassis with an 6.8L Triton V-10 engine, the Coachmen Mirada 32UD has the strength to take on the road, and the agility to give you the confidence to do so. And because you put enough thought into the packing and planning of an RV trip, Coachmen RV has constructed the Mirada 32UD with Azdel composite sidewalls. A lightweight sidewall that protects against rot and mold, so you have one less worry on the road. Built with the durable materials you deserve and loaded with the safety features you trust, you'll be at ease traveling in the Mirada 32UD.
In the cockpit of the Mirada 32UP, you'll find a plush captain's chair and ergo-dynamic dash. Take your time from one destination to the next, because this is the best seat in the house.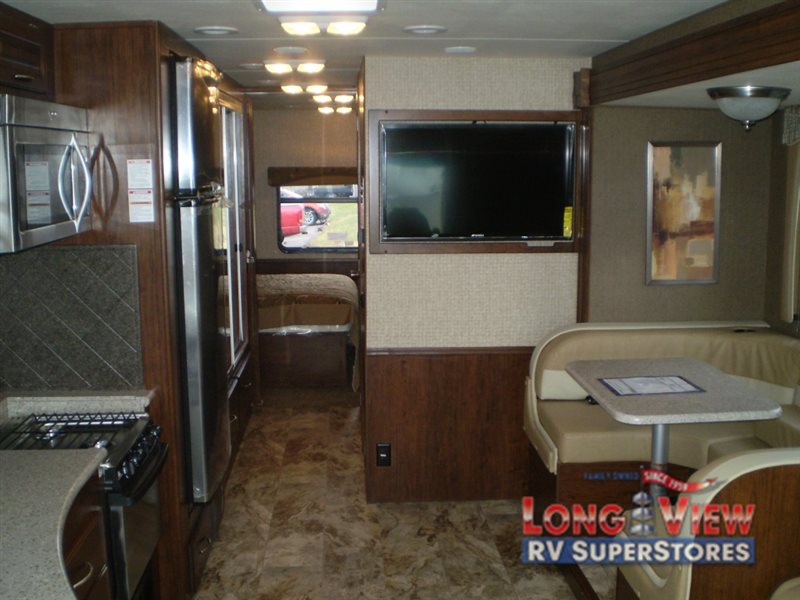 This is a Class A made for spacious living — just take a look at how much room is in the galley. An uncluttered and bright RV, partly due to the abundance of storage throughout the Mirada 32UD, but also thanks to some great window placement. A great feature on its own, this much room to move around is every better appreciated when you're traveling with the six passengers the Mirada 32UD will sleep.
If you're in the market for an attractive Class A that's loaded with amenities and ready for anything, then visit our Windsor Locks, CT location today to see for yourself all the features the 2015 Coachmen RV Mirada 32UD has to offer.